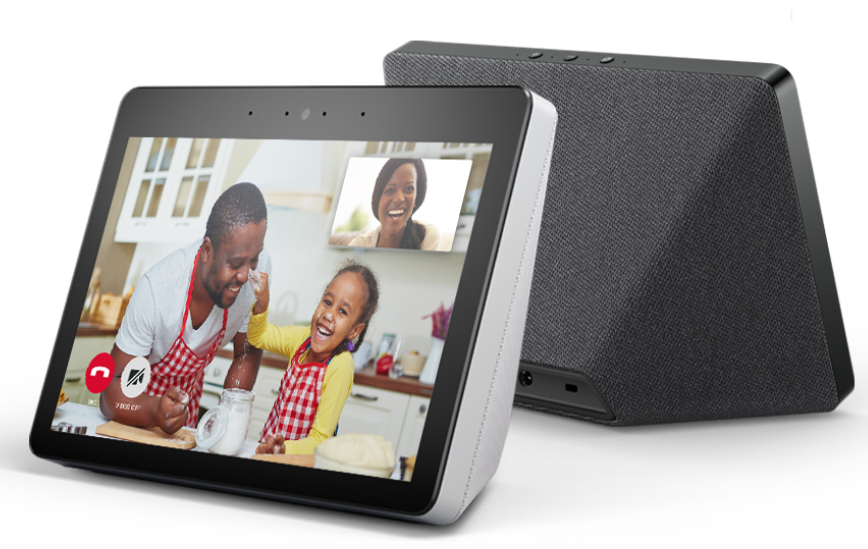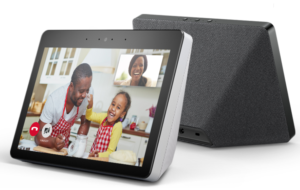 The least we can say is that we will have expected it! Who is that? THE'Amazon Echo show 2 of course. Because, yes, we must admit it to you, it is now our darling. Why? Because it obviously offers all the features ofAlexa and devices from the range Amazon Echo, but that he also offers a stunning 10,1 ″ display, a more powerful sound than its predecessor and Echo, super sensitive microphones and hub smart home Zigbee which will allow you to use Philips Hue or Ikea T bulbs without additional bridgerådfri.
Presented with great fanfare at the Seattle firm's annual presentation in September, theAmazon Devices Event, 2nd generation Echo Show had been very noticed despite theavalanche of new features announced by Amazon. But what does this new device in the Echo range look like? What more does it bring to the range and to the experience Alexa? The Alexiens tell you while waiting for a more complete test where we will present the device to you from all angles.
Amazon Echo Show 2: characteristics and functionalities
Main characteristics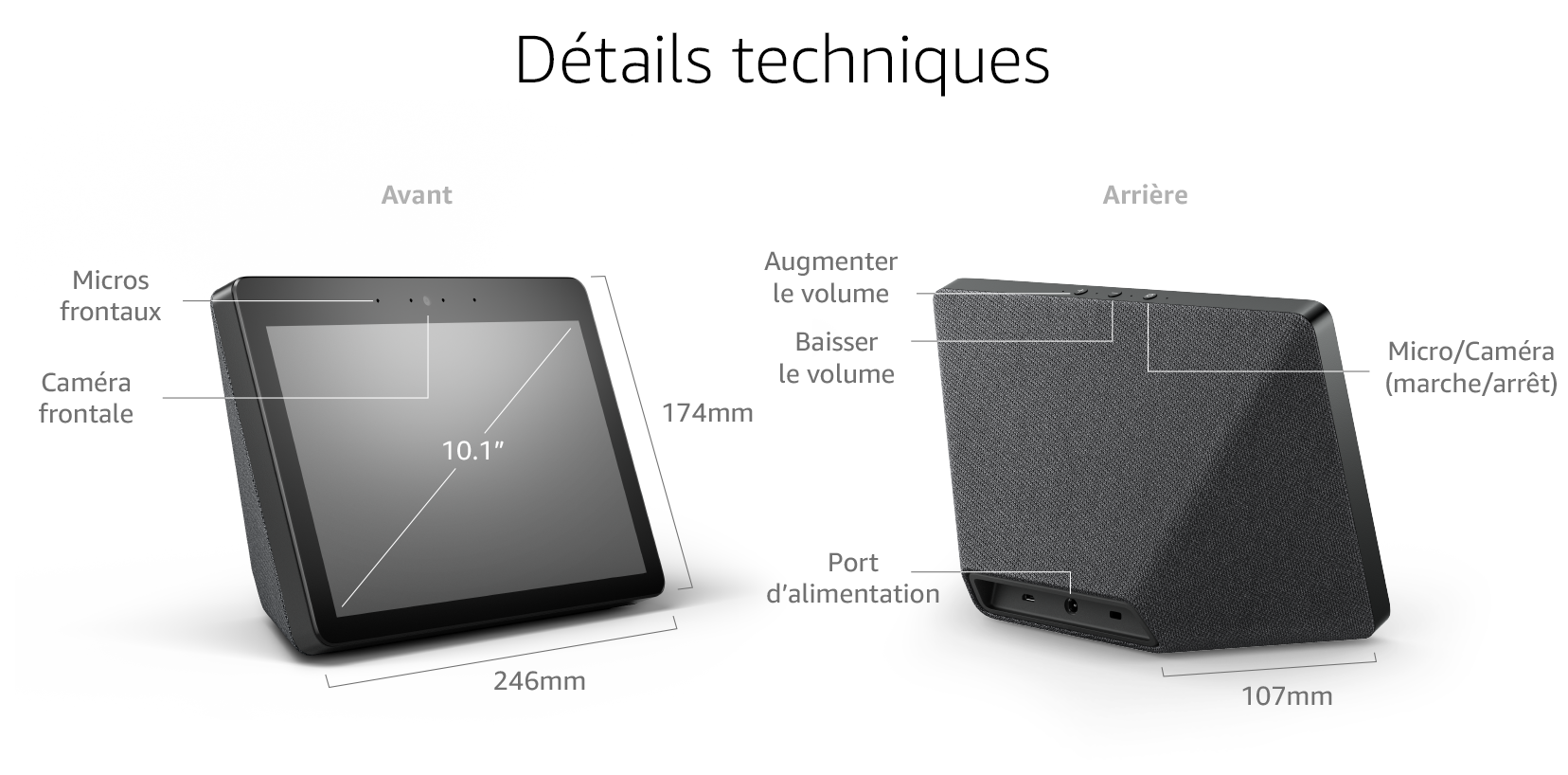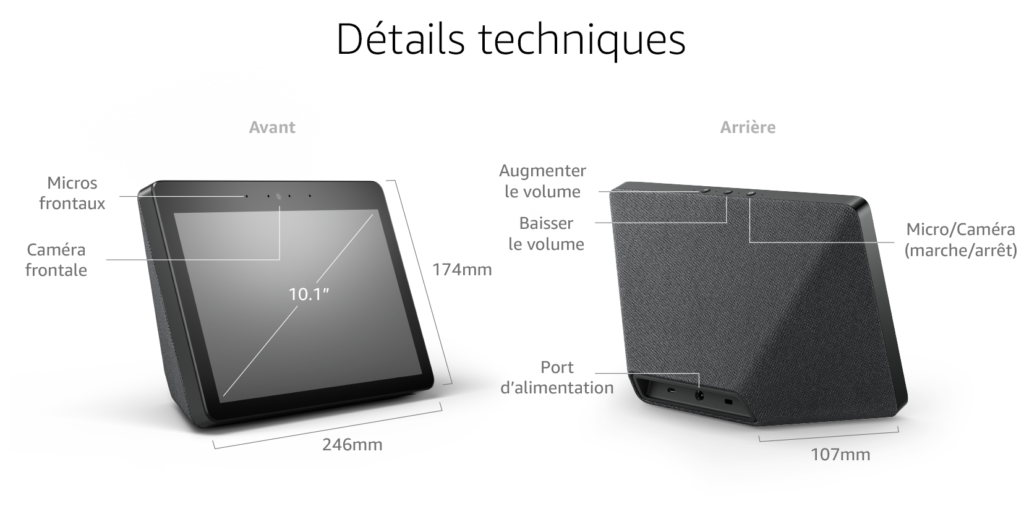 10.1 ″ touch screen or 25 cm diagonal with a resolution of 1280 x 800 in HD 720p,
5 million pixel camera for videoconferencing,
2 x 2 ″ neodymium speakers delivering 2 x 10W with an passive bass radiator for Dolby sound rich,
Wifi 802.11 a / b / g / n / ac,
Zigbee 802.15.4 Hub for your connected objects,
A2DP and Bluetooth profile,
USB network input,
Intel Atom x5-Z8350 processor for advanced technology and processing capabilities,
Dimensions: 246 mm x 174 mm x 107 mm,
Weight: 1,765 kg,
1,8m mains power cable.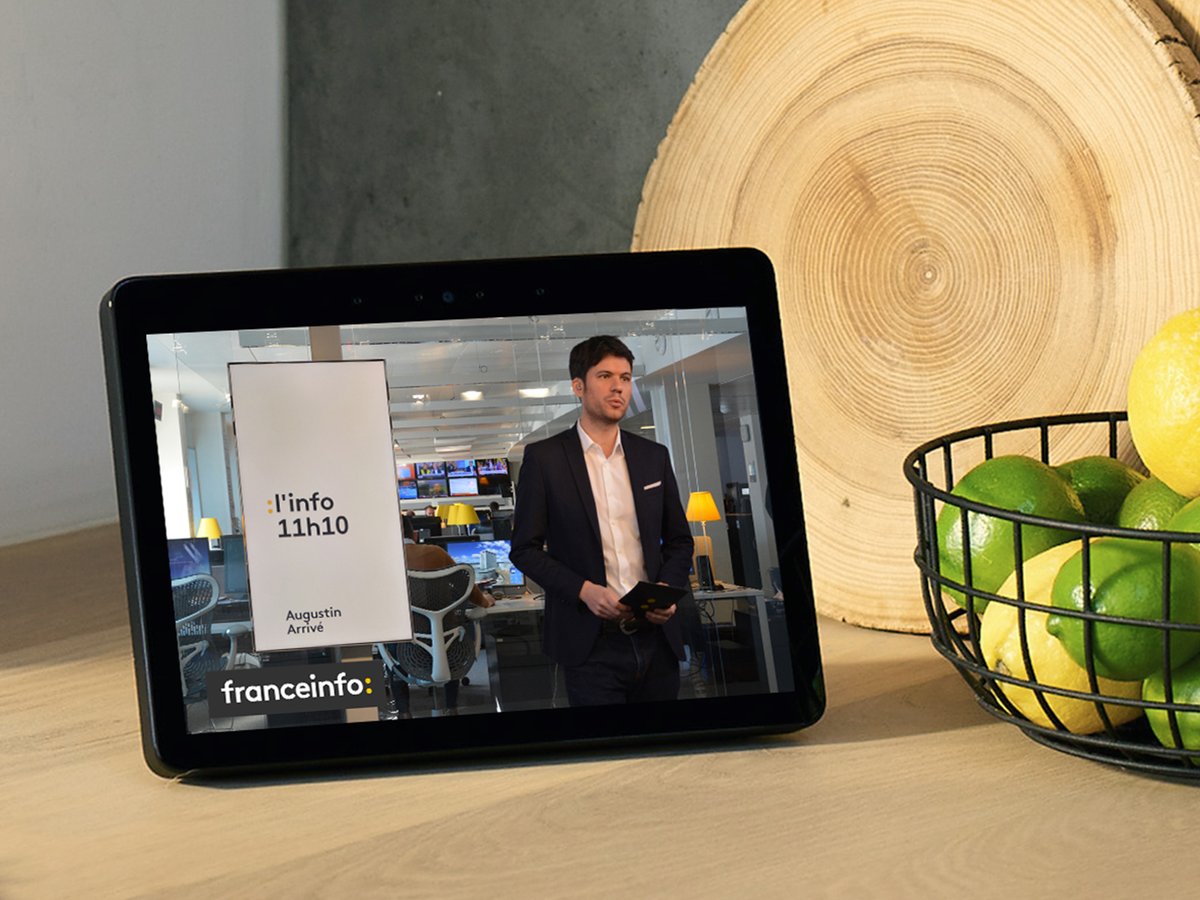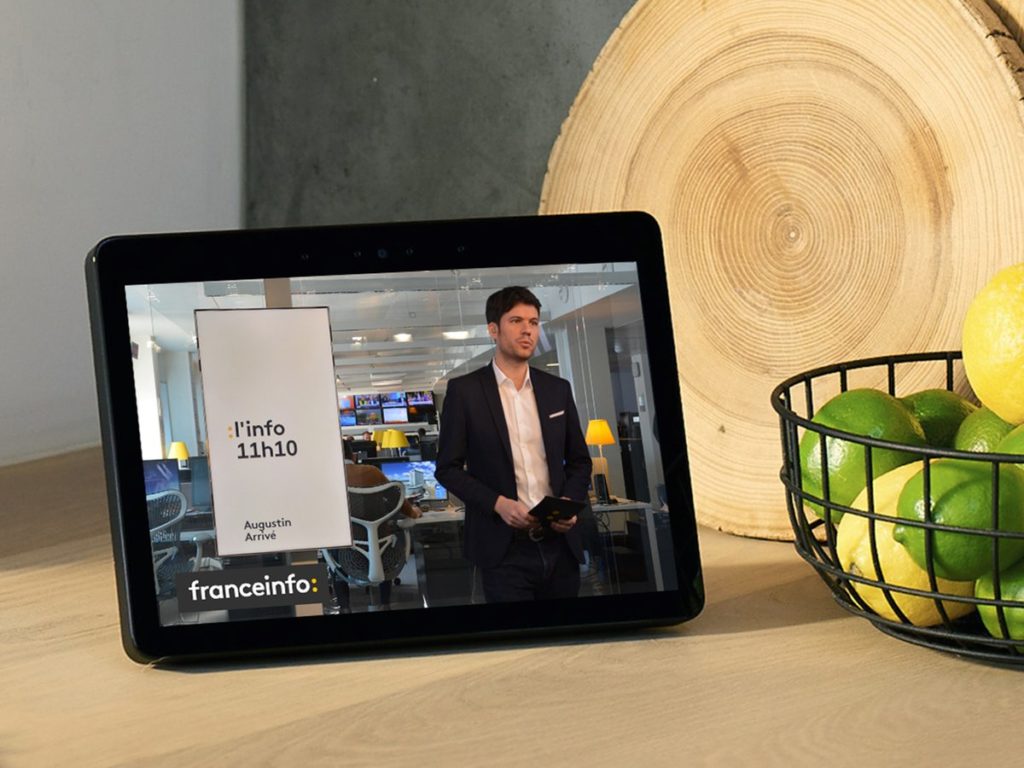 Echo Show 2 features
This second generation ofAmazon Echo Show get on board of course Alexa and all of its functionalities, but will also offer integration of VEVO videos, the Twitch service, as well as that of Blueprints (only in the United States for the time being). And that's not all since it will mainly see the arrival of two web browsers, Silk d 'Amazon et Mozilla Firefox, which will allow you to browse anywhere on the web as with a tablet, but also to use the streaming service in full screen YouTube. Amazon cunning and Google won't be able to do anything about it! This is great news for users. Moreover, the partnership with Microsoft also allows you to use the service much more comfortably. Skype with Alexa to make videoconferencing even easier with your loved ones who do not yet have a device Amazon Echo Spot or Show.
Listen to music streaming on Amazon Music, Spotify, and Deezer, with powerful stereo sound.
Watch movies and series on Prime Video or the news thanks to compatible skills.
Make video calls to anyone who owns an Echo Spot or Echo Show device, or the app Alexa (Skype coming soon).
Your new cooking companion : find recipes on the web or via the skill Marmiton, set timers and alarms, and add items to your shopping list.
Configure Zigbee devices compatible without the need for a separate hub and use your connected bulbs Philips Hue. Access the camera feed from your front door.
Thanks to its eight microphones and long range technology, Alexa can hear you even when there is music.
With thousands of skills, Alexa is constantly improving. Skills are like applications and allow you to always do more with Alexa.
Accessibility: on Echo devices with a screen, you can turn on closed captions Alexa, magnify the screen, activate color inversion and choose between different color correction options. You can also activate the screen reader VoiceView to use gestures to navigate the screen and hear feedback on the items you select.
The new Amazon Echo 2nd Generation Show is available in two colors, sand (sandstone) and anthracite (charcoal), with offers including a free Philips Hue White bulb! Take advantage, you will not need an additional hub since Echo Show 2 already integrates one.
And for those who are still hesitating, here is a video that might decide you. The Alexians have already ordered and will not resist the urge to talk to you about it again soon.