Update of 17/07/2020: find our opinion on Amazon Echo Car right here !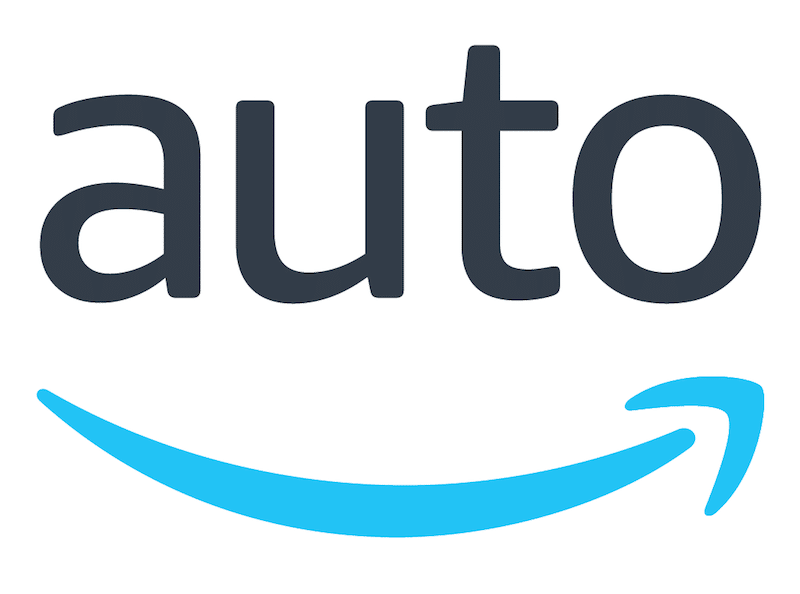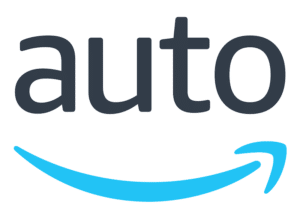 That's it, there it is! Amazon just announced the release in France of his device Alexa for the car : Auto Echo. After the United States, the United Kingdom, Germany, Canada, Italy and Spain, here is finally the turn of the French version ...
Highly anticipated by users of the voice assistant ofAmazon, the most compact of echo devices allows everyone to find all the services offered by Alexa directly in his car. All without DIY, without subscription, and at an unbeatable price since it is offered at 59.99 € on Amazon. Fr. Before discussing it more broadly in a test, let's see what awaits us ...
Not available
May 20, 2022 22:51 a.m.
Updated: May 20, 2022 22:51 a.m.
Echo Auto: everything rolls for Alexa in France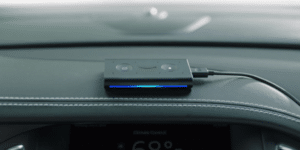 Connected to your smartphone via the app Alexa, Auto Echo allows you to stream music and other information through the Bluetooth or 3.5 mm jack auxiliary socket your car's audio system simply by asking Alexa.
Un simple and efficient system, which has visibly proven itself during its year of testing in the United States, and which has the big advantage of being both very discreet but also compatible with practically all vehicles, even the oldest ...
But, beyond being a "Must have" for all users of the voice assistant ofAmazon, this device brings a new security dimension on the road, voice control means you never take your eyes off the road to change the radio or music, or even to make calls and send messages while keeping both hands on the wheel. Features now present on many recent vehicles and which are set to become widespread, but which are still lacking in the vast majority of the vehicle fleet. Echo Auto therefore offers everyone the opportunity to benefit from it at a more than reasonable price.
In car for voice control Alexa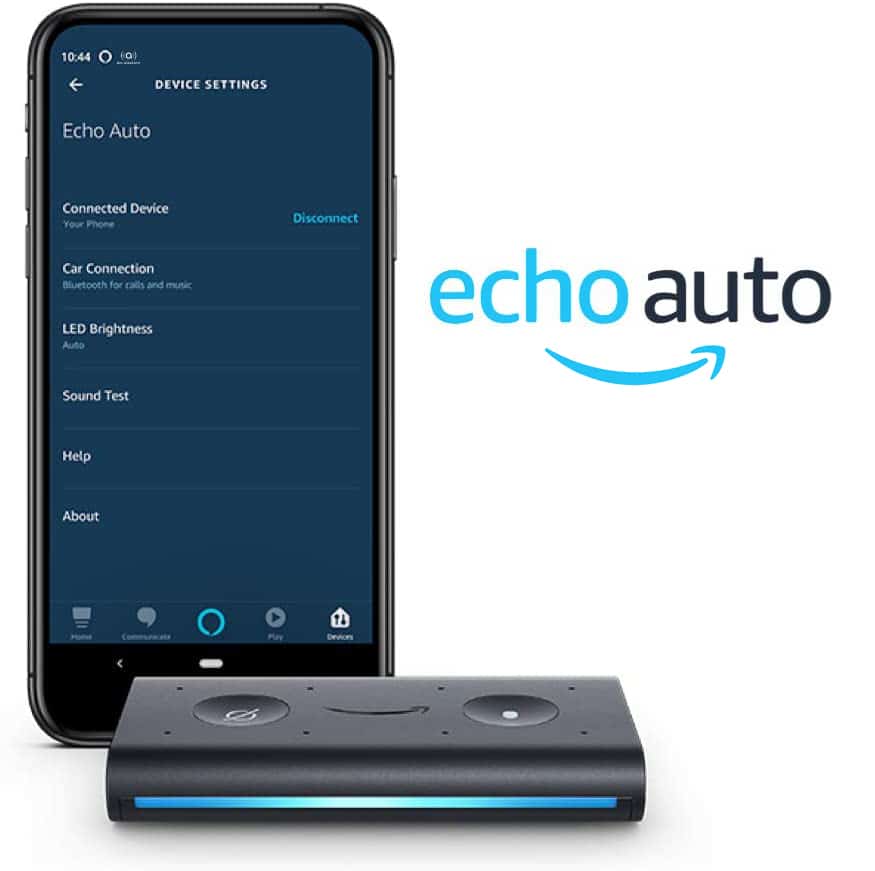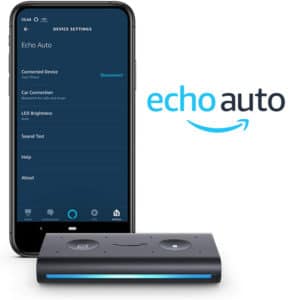 Auto Echo is the most compact device in the range Amazon Echo. Measuring 8.5 4.7 cm x cm for only 1.33 cm thick, it is also the lightest since it only displays 45 grams on the scale.
A format sufficient to integrate a processor MediaTek MT7697 with Intel Dual DSP, 8 microphones benefiting from a audio processing designed to eliminate surrounding noise, a take micro-USB for its power supply (1 meter cable supplied) and an audio output in 3.5 mm mini-jack allowing it to be connected to the line input of a car radio. If you don't have this type of input, rest assured, you can still use Bluetooth.
There are two buttons on the device that are well known to users ofAlexa : the "Action" button to activate listening and a "Mute" button on the contrary, intended to deactivate it. In short, unlike the others solutions Alexa for car, this time it is a real device Amazon Echo allowing to benefit from all the functionalities and voice commands Alexa.
You will be able to:
Listen to your favorite music: « Alexa, play music on Amazon Music ",
Make or receive calls via Alexa to skype calls,
Listen to your favorite podcasts on TuneIn or one of its 120 radios,
Read your daily flash and be informed of the journey time to your workplace,
Launch your routines Alexa, open or close your garage door or your connected gate,
Find the nearest gas station or an electric charging station,
Listen to the route information or ask for the weather forecast,
Note appointments in your diary, schedule reminders,
And much more thanks to the many features offered by Alexa...
Echo Auto, Add Alexa to your car
Not available
Functionalities
add Alexa to your car: Echo Auto connects to the app Alexa on your phone and use your car speakers through the AUX input or your Bluetooth connection smartphone. Support for ventilation grid included.
DESIGNED FOR THE ROAD: With 8 microphones and long range technology, Echo Auto hears you even when there's music playing, when the air conditioning is on and when the road is noisy.
Much more than your car's radio: control Echo Auto with a simple voice command via the app Alexa to listen to streaming content on Audible, Amazon Music, Apple Music, Spotify, Deezer or radio stations from around the world with TuneIn.
Just ask: use your voice to listen to music, check news, make calls, add to your to-do list, set reminders, check gas prices and more.
Do more with Auto Mode: Turn your phone into a driving-optimized display that complements Echo Auto. See what you're playing and save time with convenient touch-sensitive shortcuts to your favorite places, contacts, and content.