"OK Google, play The Mandalorian on Disney +" is probably the command that will be used the most in the coming days on Google Home. Indeed, as reported by our colleagues from the site The Verge, Google has just announced on blog, to the surprise, the availability of the service Disney + on Nest Hub and Nest Hub Max displays, but also generally on all screens compatible with the Assistant such as those offered by Lenovo in particular.
Update 24/09/2020 at 07:56 am: Disney + has been available in France on the Google Home application since last night.
Disney + is available on Google Assistant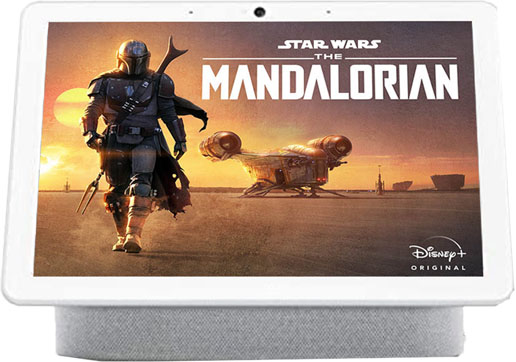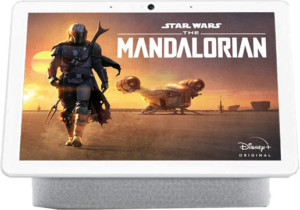 If you could already caster Disney + on your screens Nest Hub and Nest Hub Max, you will no longer need to unsheathe your smartphone since you will only need to pronounce a Google Assistant voice control such as "Ok Google, put The Mandalorian" for example.
Contrary to what it is possible to do with Netflix on Nest Hub, this time the functions will be more limited as recognized by Google, since you will be able to only play or pause video, navigation support is not yet available. It's a bit of a shame, we must admit, because we tend to be more distracted on this type of device which generally only serves as an extra screen. But we can bet that all this will be improved in the very near future.
How do I watch Disney + on Nest Hub?
To activate the service, if it is not already done for your Chromecast, you must start with link your Disney + account to Google Home. Of course, you must of course be a subscriber, that goes without saying.
It is very simple :
Launch your Google Home app ;
Press "+" top right,
In " Manage services », go to " Video ",
Select Disney + ;
Enter your password ;
Choose your profile prefer ;
Launch Disney Plus on your Nest Hub !
Two months to the day after the possibility of
watch Netflix on Nest Hub
, Google continues to enrich its offer on its
smart displays
, proof that the format is increasingly popular with users of voice assistants. The service
Disney + on Google Assistant will be available very soon in France
, but also in the United States of course, in the United Kingdom, in Germany, in Spain, in Italy, in Austria, in Ireland, in Switzerland, in the Netherlands, in Canada, in Australia and in New Zealand.