The season lends itself well to cooking, and obviously, our passion for home automation prompts us to take an interest in connected kitchen ! Whether you are a real cordon bleu or a poor cook, connected objects can indeed come to your aid and make your life easier, just like functionality. Cook with Alexa proposed by Amazon.
Kitchen with Alexa : let yourself be guided
Always up to date Alexa, our guide you on a daily basis in your use of the voice assistant ofAmazon. You will find many tutorials on our site and, concerning cooking with Alexa, we invite you to consult the following articles:
Make your shopping list: it's a bit basic, but Alexa natively allows you to create shopping lists. A precious everyday feature that will prevent you from finding yourself in front of the fridge and saying to yourself "damn, I forgot that!" ".


« Alexa, add flour to my shopping list! "

Cook with Alexa : the new culinary experience offered by Amazon designed in collaboration with marmiton, Jow et Cuisine Actuelle intends toAlexa your favorite cook ...
1 - Terraillon NutriTab: a connected kitchen scale
Weighing your food is one of the keys to always succeeding in your recipes, but it can also help to follow your diet as well as possible by precisely calculating the necessary energy inputs. Terraillon understood this well by offering us this connected kitchen scale.
Indeed, Terraillon NutriTab does not just weigh your food, it dissects them to give you all the composition on its Wellness Coach application. Calories, lipids, carbohydrates, proteins, fibers and sodium, the energy contributions of your food will no longer hold any secrets for you. You just need to weigh them with this connected kitchen scale, select them from the official database of theANSES or scan your products with your smartphone or tablet. To make it easier to read the results, the application also displays the Nutri-Score and allows you to define your goals, but also to obtain scientifically validated advice as well as precise cooking recipes.
The Terraillon Nutritab connected kitchen scale is available at less than 50 € on Amazon. Fr.
2 - Tefal Assisteo: the connected pan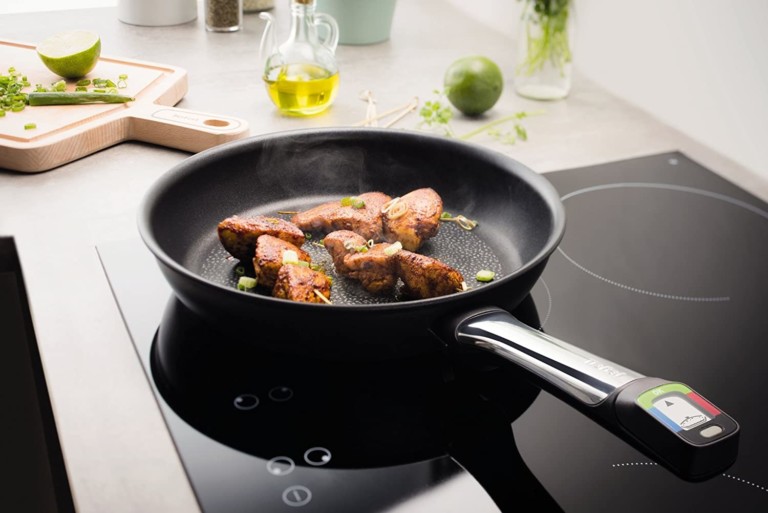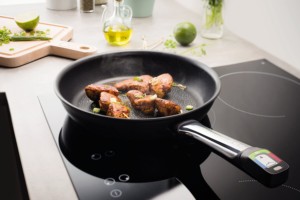 Once your foods are well selected, you need to cook them! Here too, a French company offers us an original innovation: a connected frying pan. Yes, you read that correctly, Tefal invented the aptly named Assisteo connected stove.
Thanks to its exclusive temperature sensor, the Tefal Assisteo ensures that your food is always at the ideal temperature for successful cooking. Deliciously simmered, tenderly cooked or perfectly seared, the 3 cooking modes allow you to succeed in all your cooking without stress. The smart module display tells you if the pan temperature is too cold, at the right temperature, or too hot. It's up to you to easily adjust the heat. Better yet, an alarm goes off when there is a risk of burns. No more burnt dishes!
Compatible with all hobs including induction, the Tefal ASSISTEO connected pan is available at 59 € on Amazon. Fr.
3 - Proscenic T21: a connected connected fryer Alexa !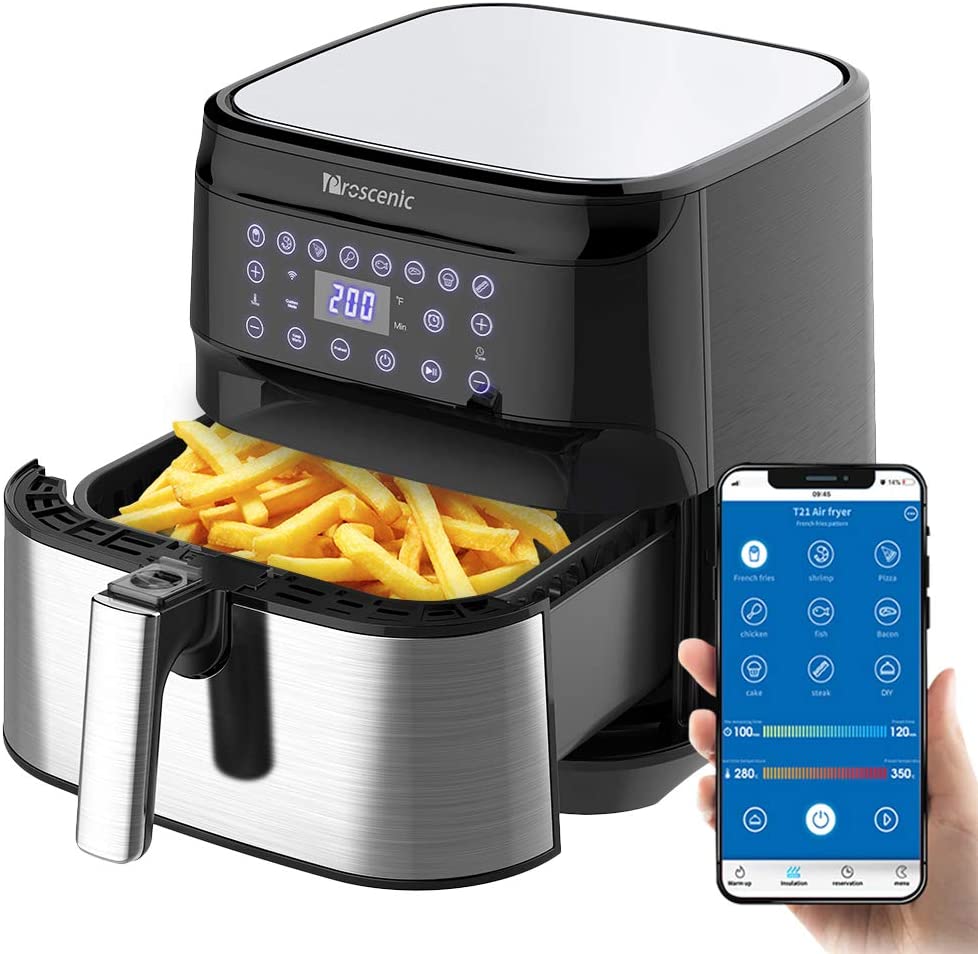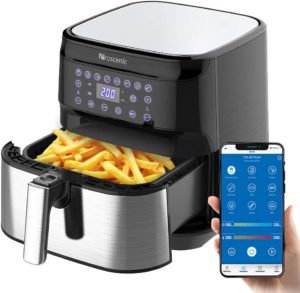 While your steak is grilling, you can also control the cooking of your fries with a connected fryer! This time, the innovation comes to us from Taiwan and is brought to us by Proscenic.
La connected fryer Proscenic T21 can be controlled with the Proscenic Home app and therefore has a skill Alexa allowing you to start preheating by voice, to start cooking or to program it, and of course to stop it when t !
With multiple cooking modes, the Proscenic fryer works oil-free thanks to forced hot air and can cook all kinds of things: fries, shrimps, chicken, fish and even pizza or cakes. Its large capacity of 5.5 liters allows it to prepare large volumes and it is very easy to clean by simply placing it in the dishwasher.
The connected Proscenic T21 fryer is available at 129 € on Amazon. Fr and should please more than one user ofAlexa !
4 - Moulinex Cookeo Touch Wi-Fi: a truly connected multi-cooker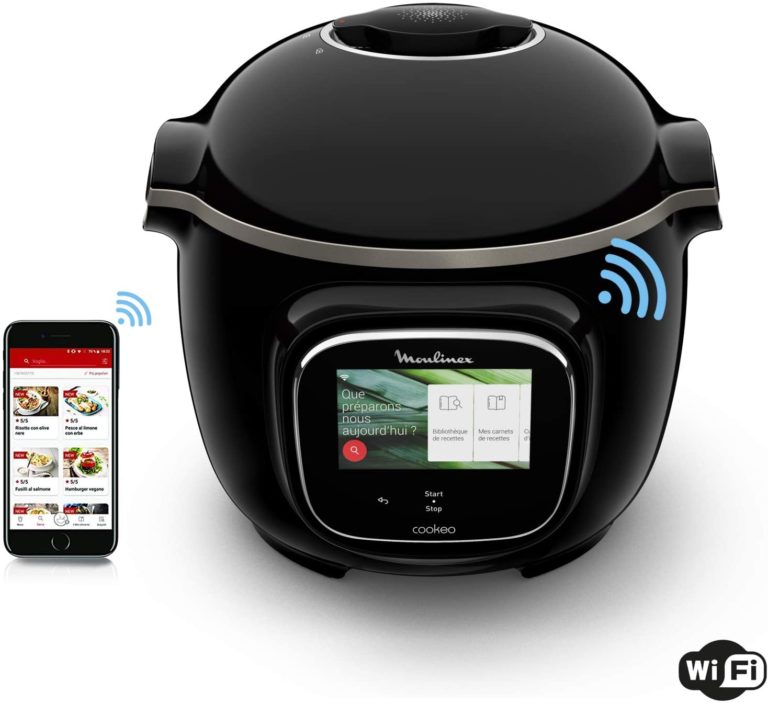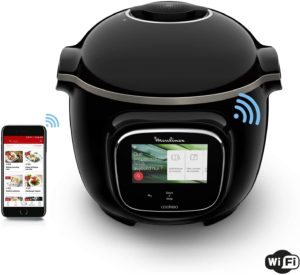 Finding inspiration and cooking has never been easier since the advent of multicookers. Now intelligent and connected, they program the cooking time on their own and allow you to succeed with your dishes every time, but also and above all to save a lot of time.
We have selected for you the Moulinex Cookeo Touch WiFi. On the one hand, because he is French and this brand speaks to us all. On the other hand, because it offers many innovative features and connects to Wi-Fi to update its recipes and firmware!
Able to suggest meal ideas based on what you have in your fridge, the Cookeo Touch by Moulinex allows simmering, browning and steaming by programming recipes in advance. Once the meal is cooked, it obviously notifies you, but can also keep your dish warm. With a dishwasher-safe tub, this connected multicooker is also easy to clean. Finally, and this is the icing on the cake, you will find skills Amazon Alexa and Google Assistant actions to guide you step by step on your connected screen ...
Available on Amazon.fr at the price of 399 €, the Moulinex Cookeo Touch presents one of the best quality / price ratios in our opinion.
5 - The connected speaker with screen: a must-have for the connected kitchen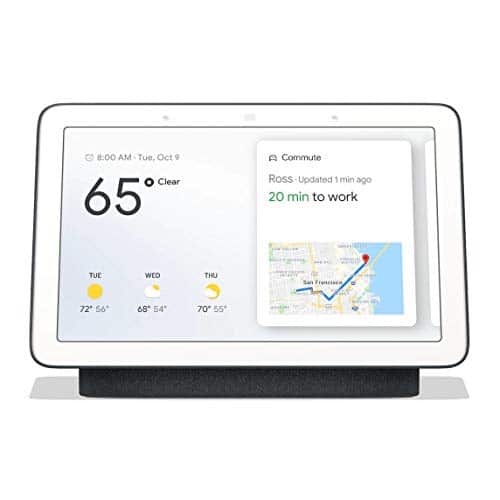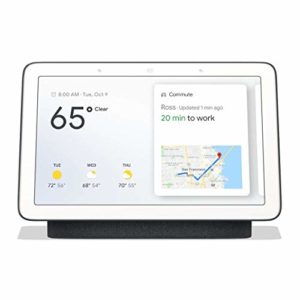 Obviously, we could not close this chapter " connected kitchen " without mentioning the smart or connected screen. Here the choice is wide and you can do it according to your favorite voice assistant.
For Amazon Alexa, we recommend you Echo Show 8 ou Echo Show 2. For the assistant Google Home, the wisest choice is without any one Nest Hub ou Nest Hub Max.
Both will be precious to you and will allow you to:
Create and add your products to shopping lists so you don't forget anything when shopping,
Consult recipes on the web and be guided by Marmiton, 750g, Le Journal des femmes or Moulinex for recipes with onions,
Program multiple timers to orchestrate your kitchen like a Chef,
Listen to music, a radio or a podcast, or even watch the Molotov TV on Google Home to entertain you while cooking!