Take a few ingredients, add a pinch of technology, a hint of design, mix well, and season it all with home automation and a touch of voice assistance… Not a bad recipe, right? And you, what would be yours? This is the question we are asking you today in order to participate in our February contest allowing you to, perhaps, win the connected air fryer Proscenic T21.
129,00€
In stock
2 new from € 129,00
Refurbished from 14
August 9, 2022 14:33 a.m.
Proscenic T21: win the connected fryer!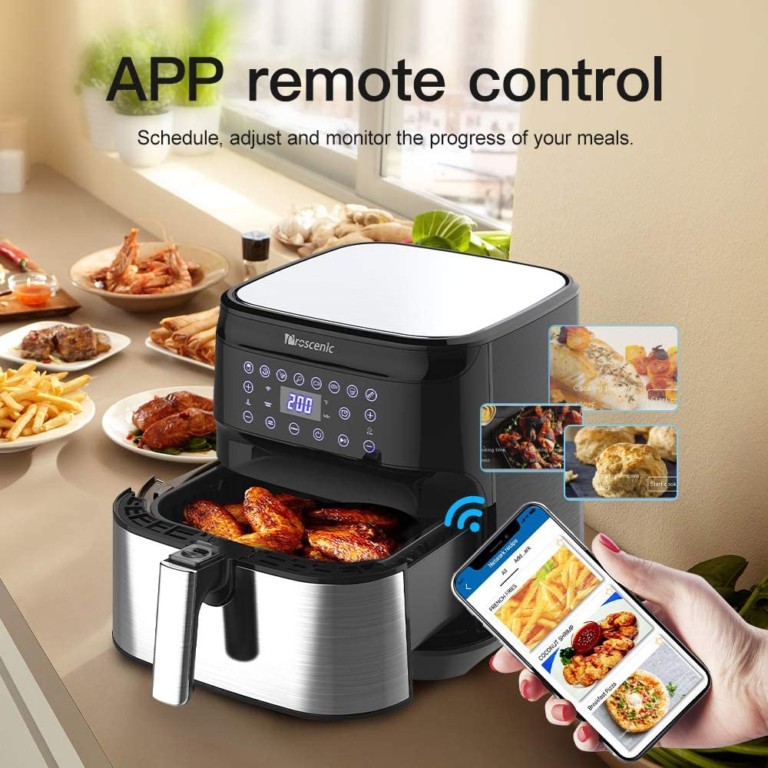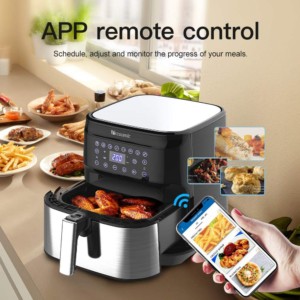 Let us tell you a little about this surprising product because, if the air fryers have the wind in their sails because of their more dietetic cooking than their ancestors in oil baths, this model which comes to us from a company better known for its robot vacuum cleaners that for its kitchen appliances has the distinction of being a connected fryer.
Like its 2021 novelties, Proscenic has indeed integrated its T21 air fryer into our connected homes. Through the app Proscenic Home, compatible with Amazon Alexa, it is possible to program your cooking, but also to control the air fryer Proscenic T21 with voice commands Alexa via device Amazon Echo :
de set in motion the device,
de stop it at any time,
de plan cooking,
de start preheating from the fryer.
And that's not all, because the Proscenic P21 also acts as an oven in which it is possible to:
roast meats,
to make cakes,
make your bread.
You will also find a large number of recipes in the Proscenic Home app in order to satisfy your desires! Speaking of which, what are they?
How to participate ?
It is very simple :
Post your recipe photo here answering the question:
"What recipe would you like to make with the Proscenic T21 air fryer? "
A draw will determine 1 winner who will win a Proscenic T21 air fryer worth € 129.
Good luck to everyone ! And good appetite, of course…
Deadline for participation: 08 February 2021 at 18:00 p.m. CET

Prize draw: February 08, 2021 at 21:00 p.m. CET
Contest rules are available here.