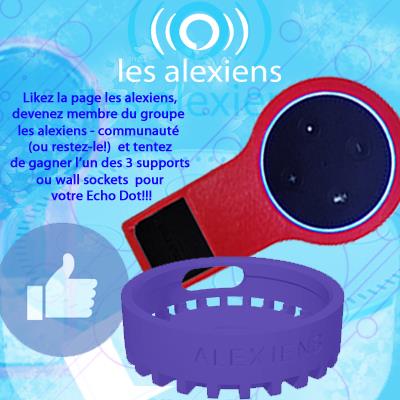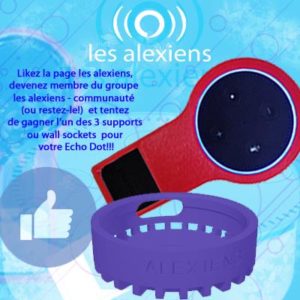 To thank you for your loyalty, congratulate the members of our Facebook group and welcome new ones to the community, Les Alexiens is organizing a contest allowing you to win support to hang your Amazon Echo Dot on the wall or on an electrical outlet.
How to win? like the Alexiens page www.facebook.com/lesalexiens and become a member of the Facebook group www.facebook.com/groups/lesalexiens .
Are you already a member? Stay it! Like the Alexians page and cross your fingers!
The 3 winners will be chosen by drawing lots among the people who have respected these drastic rules!
Results on August 31, 2018 after the draw.