Everyone would love to have the top audio devices to listen to their favorite music. But it is not that simple. What works for some is not necessarily suitable for others. The aesthetic aspect is of great interest to some, the brand as well… The price is also an important criterion and it is sometimes necessary to make concessions. We will therefore help you in your choice, even if the criteria put forward are only a few among many others. We tried to get to the point: the type, the operating mode (wired? Touch?), The supported audio formats, active noise reduction and the presence of a voice assistant or specific functions. You will learn that the most expensive is not necessarily the one for you.
Headphones: which type to choose?
It exists 3 kinds main features: intra-auricular, supra-aural and circum-aural. The choice will depend on the people, the morphologies and the activities carried out.
The in-ear:
The in-ear headphones, as the name suggests, will come directly to the house in the ear canal. The advantage is that the sound will arrive as close as possible to your eardrum and the sound reproduction is generally quite good. Recent models allow a very good passive sound insulation due to the shape of the headset and its tip allowing you to fully enjoy your music without hearing outside noises.
They also have the advantage of being:
Quite small,
Not very visible for some people
Adapted to the practice of sport : in fact, their lightness means that they will not interfere with you when jogging, for example. The lack of a hoop will not make them move or hinder them during your exercises.
More and more moisture resistant (therefore sweat), or even IP67, allowing them to be submerged (therefore to swim with them). Indeed, the new models do not have a charging plug, the latter being done in a case via connectors and not tips.
However, pay attention to several aspects when choosing this type of device:
Size : small does not mean tiny. Some models remain quite imposing and not all ears can adopt them. Either the problem arises at the level of the duct, or at the level of the conch (the internal zone of the pavilion). If the headset is too big or if the part that fits in the duct is too large, you will not support them ...
The type of tip: in general, we're on silicone, but there are brands that are making hybrids that mix silicone and other materials to make it less irritating. You can find some, like the Sony WF-1000XM3, with foam tips.
These are devices that are quickly irritating because directly introduced into the ear canal, which can become painful. If you spend hours listening to music, this might not be the right solution.
Having the sound directly in the ear canal causes a hearing fatigue and eventually can damage the eardrum.
Limited autonomy for wireless systems due to size (between 6 and 9 hrs). However, they now recharge very quickly in their case, allowing them to last 2-3 times longer.
The microphones, for calls, are sometimes relatively disappointing.
The over-aural headset
Le over-aural headphones is halfway between in-ear headphones and over-ear headphones. Indeed, the hulls will come to rest on the ears (on the helix) and not encompass them. This is a good compromise for people who do not want intra-auriculars but also do not want the isolation of a circum. Their morphology is also very similar: two shells with pads and a support bar, adjustable in size. The sound rendering is also quite good.
They have the advantage of being:
Light and therefore can be used for sporting practices smoothly.
Easy to store because bend easily.
Equipped with less sound insulation than the other two types of helmets, allowing people wearing them to be aware of ambient noise if desired.
Provided with a its quite satisfactory because of the shells that allow you to embed quality speakers, as well as efficient processing chips.
Good autonomy for wireless systems.
But there are a number of points to be taken into account that may bother some users:
They hold fast warm to the ears. Certain pad coatings can limit this, but it cannot be avoided over time.
They can be painful from pressing on the cartilage ears. If you have glasses, it can turn into masochism.
They stay imposing and do not go unnoticed. To adapt therefore to the situation where you are.
They are fragile, especially at the joints to bend them.
The circum-aural headphones:
Circum-aural type headphones come encompass the ear with a pad which rests directly on the skull. This type of device is quite bulky because it will consist of two shells and a hoop. These helmets were originally used by professionals due to the sound quality they provide, but also because of their sizes. However, they are now more and more nomadic and True-Wireless are no longer rare.
They have the advantage of being:
Comfortable, provided you have good quality pads. There are some with memory foam, synthetic covering or leather… You will find what you are looking for. Be careful that the headband is not too tight and note that good quality helmets also have a padded cover on the headband. The latter is usually adjustable in length to suit the size of your skull.
Provided with a good sound insulation because they encompass the whole of the ear. The quality of the bearings also plays an important role. Although they do not isolate natively as well as in-ear headphones, they often have high-performance active noise reduction systems. Indeed, the hull can be a bit of a sounding board for external noise for products of average quality….
Endowed, for many, with a very good sound given their size. The shells can accommodate good size speakers and high performance sound processing chips / processors.
Suitable for calls due to microphones generally of good quality.
Good autonomy for wireless systems.
They still have drawbacks:
Big and heavy, they did not adapt to sports activities.
They can be annoying for eyeglass wearers. Be careful not to take a helmet with a too tight hoop.
They are quite imposing and do not go unnoticed. To be adapted therefore to the situation in which you are.
Bulky for storage, even on the go. They are often sold in a satchel.
There are other types of headphones such as buttons, in-ear headphones linked together by a cord… But ultimately, these are only variants of these 3 main types.
The operating mode: wired headset? tactile?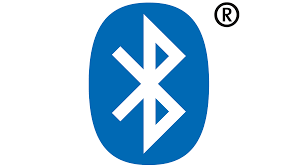 The vast majority of current products are products Bluetooth. But maybe you like wired headsets? In fact, both have advantages and disadvantages.
Wired devices do not have autonomy problems unlike Bluetooth. In addition, these products generally have a very good sound quality for a lower price than their wireless equivalent. Of course, we are not talking about gadgets at 5 € ... Purists and pros use them because they have less loss between the compression of the musical stream (Codec) and that linked to its transformation into radio waves then the transcription into sound waves at the speaker level, although the latest wireless innovations tend to limit this as much as possible. They also have a much lower latency than their Bluetooth counterparts and one dgreater life urea (less technology = less breakdowns).
On the other hand, wired headphones can be annoying if you plan to use them for sports or if you have to move. The other point is that it is difficult to find this type of helmet with advanced specificities such as active noise reduction for example.
It should be noted that the helmets (supra and circum in particular) are also delivered, in general, with a cable allowing to take over in the event of empty batteries but on the other hand you will lose the additional options.
The other dividing point is the "piloting" mode of the helmet: tactile or physical ? Here again, the 100% tactile has advantages but also drawbacks, sometimes common.
The advantage of touch will have a relatively clean and simple. This also allows the development of water resistant products. This tactile aspect takes on its full meaning with increasingly compact in-ear headphones. In the management applications of your equipment, it is quite possible, with certain brands like Sony for example, to come choose the action to apply to the touch zone in case of single, double or prolonged pressure ... However, in particular with the in-ear devices which generally only have one touch zone per earpiece, you will have to make a choice and you will not be able to have all the possibilities management that it is possible to have with non-touch headphones. The supra and circum helmets, with their larger surfaces, will allow several tactile zones and therefore to have a varied palette of actions, similar or identical to those with buttons. It is therefore a very interesting option for personalizing your devices and all the more useful for in-ear devices.
On the other hand, pay special attention to the location of the touch zone (s). This problem can arise with the earbuds because it is not uncommon to come and press on the touch part when putting the earphones in the ear canal. And that is quite annoying! This problem arises less with helmets obviously.
Is 100% physical better? Again, this has advantages and disadvantages. The main advantage is to allow to have a wider range of actions and simpler than the touch where it is necessary to vary between long presses, short presses, double clicks… But some brands, like JBL, do not hesitate to overdrive the buttons and this can have the opposite effect: a helmet like an airplane cockpit which quickly becomes difficult to handle. Again, watch out for the buttons on the side of the headphones or ear cups, which will become a real challenge when you put it on.
Supported audio formats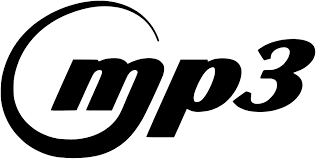 This is a very important point to take into account and it does not only concern your helmet. We refer you to our article on audio, but here we will go back to the basics. Attention, it is especially the devices working in Bluetooth which will support more or less Codecs. For wired devices, these will be those supported by your smartphone that will have to be checked. In any case, it will be the most limiting device that will define the final sound quality.
You should know that there are two main types of audio formats, those with lossless compression and lossy ones. This is what will make the difference between high resolution audio (Hi-Res Audio) and standard resolution. The principle is quite simple: the basic music stream will have to be compressed in order to be listened to online or downloaded. Corn this compression will lead to a "pruning" of the data to save space. These are certain frequencies that are barely audible to the inexperienced ear that will go by the wayside. The restored music will therefore suffer more or less. In some cases, the loss of data is quite significant while others will allow almost identical sound reproduction (Lossless).
Take the example of a digital camera. We initially started with 2 MPx devices, then 5, 8, 12 and now 64 MPx. Everyone knows that the higher the number of pixels, the better the image quality will be. In the case of sound, we will not speak of pixels at the encoding level, but of Kilohertz. It is the number of samples, of sound recordings, per second. A CD, for example, is sampled at 44,1 KHz, or 44 takes per second. The higher this frequency, the better the sound quality will be.
Other information to take into account, Bits. This is the amount of information that is going to be taken each time. Do you all remember the 8-bit Gameboy® music? You see that there is not a lot of information, the music is not rich ... The higher the bitrate, the more precise you will have rendering, more tracks and more details. A CD has a bitrate of 16. So in conclusion, the higher the frequency and the higher the bits, the better the rendering will be, even excellent. We consider that the Hi-Res audio starts at 24 Bits / 96 KHz, while a CD is 16 bits / 44,1 KHz.
Lossy formats: SBC, MP3, AAC, OGG VOBIS, WMA ...
Lossless or Hi-Res formats: LDAC, ALAC, FLAC, WAV, DSD, 360 Reality Audio….
There are also specific formats for Bluetooth among those listed (LDAC…), but we are not going to complicate an already difficult subject. In any case, make sure that the headset or earphones you want to buy have Hi-Res Audio Wireless logo, that is to say via Bluetooth. Brands, such as Sony for example, are also developing home programs to "emulate" Hi-Res audio like DSEE + or DSEE Ultimate.
You will understand, the limiting factor of your audio system smartphone / headset will be the less powerful of the two. If your phone doesn't support lossless formats but sticks to SBC or AAC, don't invest in a high-end device, it won't do any good. For the same reason, having a phone and Hi-Res audio headphones and subscribing to a basic quality (MP3) streaming provider is not going to do you any good. Instead, you will need to go on subscriptions with Lossless streams as offered by Deezer, Tidal or Amazon Music with its HD and Ultra HD offer.
A little rab?
Surely you have heard of noise reduction for audio devices. There are two kinds: the passive noise reduction (RPB) and active noise reduction (RAB) ou Active Noise Control (ANC) in English. Besides, did you know that the English word Noise, for noise, comes from the old French Noise which meant "tumult"?
The choice to invest in a device with or without ANC is a personal taste and will depend on what you plan to do: isolate yourself in a sound bubble or on the contrary, be aware of outside noises if you walk in the middle of the street for example. .
All helmets will give you a minimum of passive reduction due to their shape. This is particularly the case with in-ear headphones. By coming directly to the ear canal with a suitable tip, exterior noise will already be greatly reduced. In addition, some brands will also play on the shape of the intermediate part between the end piece and the outer part of the headset in order to "block up" the entrance to the duct even more. Likewise, do not hesitate to change the tips to put them in shape memory material or very malleable like foam ... and take a size more (L if you normally wear M). Over-ear headphones will also do an interesting passive isolation. but less than the intra. Indeed, this will depend greatly on the quality of the pads but there may be a small phenomenon of resonance in the space between the shell and your ear… Quality pads are therefore to be preferred. The supra-aural, which sits on the cartilage of the ears, offers much less passive sound insulation.
If you opt for a device with RAB, it is necessary to choose a high-performance one, especially for headphones other than in-ear headphones. Indeed, for the latter, passive insulation is generally quite good, you can afford not to go on the best of the best. Whatever ... We will come back! Supra-auriculars exist with reduction systems, but because of their non-closed shape, they are to be avoided.
For over-ear headphones, brands particularly stand out on the ANC such as Sony and Bose. But first of all, how does it work, simply? The hulls of these devices will have headphones which will pick up outside noises and emit the same sound flow through the headphones' speakers, but in "negative". And as you know, plus and minus is 0, or almost. Almost, because you will always hear a little bit, the RAB mostly canceling out bass sounds and low mids. Everything will therefore be played out on the quality of both external microphones and internal speakers as well as the processing software.
It should be noted that high-end devices (intra and circum) increasingly offer systems that allow the ANC to be used at odds with its normal use. This means that you will be able to choose, as with Sony for example, to isolate yourself completely or on the contrary "amplify" outside noise, all with a variety of choices between the two. This is an advantage if you wear your helmet in transport and then have to walk around town where you need to be alert to traffic. Others also offer, just with a flick of the hand or a button, cancel reduction or amplify outside sounds to take part in a conversation. Still others will choose to let the voices filter out.
Do not hesitate to inform yourself well before your purchase because for a powerful system, you will have to go on high-end or good mid-range.
Connected assistants and other options
Brands go there with their in-house options and applications. This is sometimes what can make you lean for one product over another. One of the options that interests us the most at Les Alexiens is having access to connected assistants: Amazon Alexa, Siri or even Google Assistant.
Regarding this point, there are two scenarios:
The device has a button or option to activate your phone's voice assistant: almost all of them are doing it now. This means that your voice assistant will launch on your phone. It is therefore necessary that the latter is not on standby because in some cases, this will not activate it. This is the main drawback of this type of activation.
The headset or headset is Alexa Built-in or has Google Seating integrated: this means that the device contains the on-board voice assistant. It will therefore be necessary to have your helmet recognized by the assistant application (Alexa ou Google Home) and link it to your account. Thus, your audio device will become a fully-fledged connected device like a pregnant Amazon Echo or a Google Nest. You can do actions just by voice (after pressing the button to launch the headset assistant), start music, turn on your lights or even activate routines.
The house applications of different brands are also a significant point and can contain a very interesting number of options and settings. Thereby, Sony Headphones Connect will allow you to define active noise reduction profiles depending on where you are but also to take advantage of the options Quick Attention (put your hand on the hull and the ANC stops) or Speak to chat (start speaking to activate the ANC). Jabra via its app Jabra Sound + will allow you to activate Smart Sound (adaptation of the ANC level according to the ambient noise) but also to have a very good quality equalizer. Be careful, not all of the products of the brands mentioned will use the in-house application, depriving you of certain bonuses… This is the case with the Sony WF-XB700 for example.
You can also find little touches from brands like aircraft adapters, storage cases, stabilizers for sport (Sony WF-SP800N)… NFC support for easy connection to your smartphone may also be of interest to you.
As you will have understood, the choice of an audio device is above all a decision based on simple things to take into account such as the way in which you want to use it (for sport?), The relationship you have with the music (you can only see through lossless?), but also the equipment or subscriptions you have available (streaming MP3 quality only?). If you want to do sports above all, have good sound but not Hi-Res,
Sony WF-XB700 headphones at 80 €
will be quite satisfactory. If, on the other hand, you want to be in your bubble, with Hi-Res wireless and ANC, the
Sony WH-1000XM4
ou
Sony WF-1000XM3
are for you. You also have high end products with signature sound that are worth the cost as well as the
Bose Quiet Comfort 35II
and its recognized ANC or
Jabra Elite 85H
… Are you looking for something small and high-quality? The
Jabra Elite Active 75t
will surely seduce you. And if you want to grab the good here and there for an affordable cost, skip over
Sony WF-SP800N
or the
JBL Live 500BT
and the characteristic sound of the brand.