Is it a Buick or a Alexa? The two ! This is the conclusion of Buick in its latest commercial intended to promote its new Still GX... For the first time in history, a car manufacturer has chosen to highlight a feature that is still not very widespread on vehicles: Alexa. According to the advertisement, the voice assistant ofAmazon is so well integrated into it that the driver comes to forget the Buick brand and to consider that it is quite simply a car Alexa.
Buick Encore GX: Alexa really integrated in a car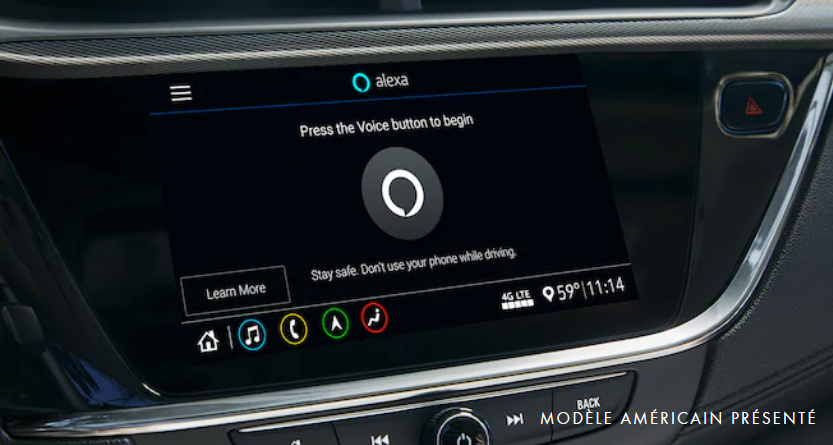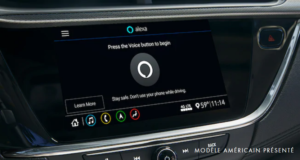 La Buick Encore GX is a true alexian dream. Making full use of the No worry Alexa Automotive, the automaker of the General Motors group has made its new model a fully voice-drivable car with Alexa.
Well, almost, there is obviously no question here of an autonomous car, let alone leaving the steering wheel to Alexa, but far from the little one Amazon Echo Car which allows you to control your application smartphone while driving, the new Buick Encore GX is undoubtedly the SUV offering the most beautiful integration of the voice assistant ofAmazon nowadays.
We find there all the characteristics of our appliances Amazon Echo, with the possibility of control home automation, calls and messages, music and GPS with a simple voice command Alexa. Available in hands-free mode, it suffices to invoke the voice assistant to see it displayed on the screen of the system.infotainment of the vehicle.
Although based on Android Auto, the on-board system Buick Encore GX is indeed entirely controllable by voice with Alexa, proof that the use of the Mountain View operating system does not necessarily require the use of Google Assistant. A quasi-obligation in the United States where the assistantAmazon continues to largely dominate the market and where more than 60% of consumers say that the presence of their assistant on board conditions their choice of vehicle according to a Voicebot poll.
And you, would you choose a Buick or a Alexa?