You were impatiently waiting for them, we were discounting them for the famous Black Friday, but Amazon has decided to advance its exceptional and annual sales on Amazon Echo with promotions of up to -60% ! In short, you will have understood it, it is now or never to fall for the new generation and to afford a lower price a device of the previous generation ...
Echo Dot 4 from 29.99 € or -50%
It is the latest addition to the range: Echo Dot 4 is already on sale ! With its spherical look, the new Dot looks devastating and sounds better than before we recently explained to you in our test Amazon Echo Dot 4 with clock. Because it also exists with a very practical small clock which allows you to always keep an eye on the time, to control its timers and to visualize the sound level.
€44,99
€59,99
In stock
May 14, 2022 8:52 a.m.
€49,99
€69,99
In stock
May 14, 2022 8:52 a.m.
Echo 4 at 64.99 € or -30%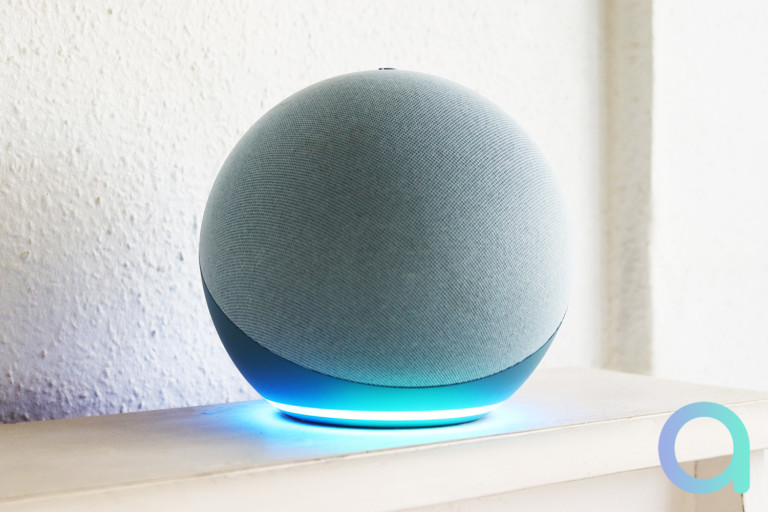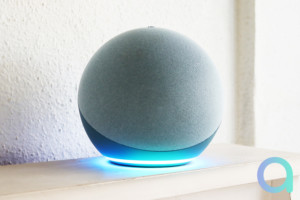 The fourth version of the enclosure Alexa iconic is also on sale! As you can see in our test Amazon Echo 4, this speaker has many arguments for it with sound more powerful than ever because of its 3 speakers which allow it to broadcast a sound with clear highs, dynamic mids and deep bass.
With its integrated ZigBee hub, discover the joys of the connected home easily buy additional bridges and control bulbs, sensors and other compatible devices. More, Echo 4 incorporates a temperature probe which allows you to create automations with your connected objects. It's very useful !
Usually offered at € 99.99, the new Amazon Echo 4 is now on sale at 69.99 €, a reduction of 30% saving you 30 €!
€79,99
€99,99
In stock
May 14, 2022 8:52 a.m.
Note that it also exists in a brand new limited edition red finish! For the purchase of this model, Amazon reverse
Echo Dot 3 at 19.99 € or -67%
Perfect to discover the voice assistant at a low price or to add it everywhere in the house, Echo Dot 3 allows you to spend orders Alexa in voice, listen to your music streaming favorite, listen to any radio thanks to TuneIn or simply control your automation with the many skills available!
Find our opinion on Amazon Echo Dot 3 here.
€39,99
€49,99
In stock
May 14, 2022 8:52 a.m.
Echo Flex at 14.99 € or -50%
It is practical, it is not expensive and you can easily place it on any outlet: Echo Flex to place Alexa all over. In the bathroom, in the kitchen or even in a garage, he knows how to be discreet but nonetheless remains effective in placing orders to Alexa.
Check out our test on Amazon Echo Flex here.
Echo Auto at 34.99 € or -42%
Alexa in your car for cheap? This is what offers Auto Echo, the device dedicated to our vehicles which allows you to use Alexa hands-free while driving!
Amazon offers today Echo Auto at 34.99 € , i.e. a reduction of -42% saving you 15 €!
Find our opinion on Amazon Echo Auto here.
Echo Show 8 at 64.99 € or -50%
Since the arrival of the Molotov skill for Alexa, and more recently from Netflix on Echo Show via Silk, he is gaining more and more followers! I have to say that Echo Show 8 offers the best value for money compromise of the one range surprising sound in a compact size but an 8-inch screen comfortable enough to watch your favorite programs, browse the Internet, control your home automation, and much more ...
Echo Show (2nd generation) at 179.99 € or -22%
With premium quality speakers for crisp sound, a vibrant 10 ″ HD display and simple connected home setup, Echo Show 2nd Generation remains the best of the connected display range to this day. Alexa. A safe bet very rarely on sale and which now benefits from a 22% discount with a free Philips Hue bulb!

Find the testAmazon Echo Show here.
The packs Amazon Echo + connected objects
If you are discovering or want to discover home automation, you can also turn to complete packs
Range Amazon Fire TV is also on sale!