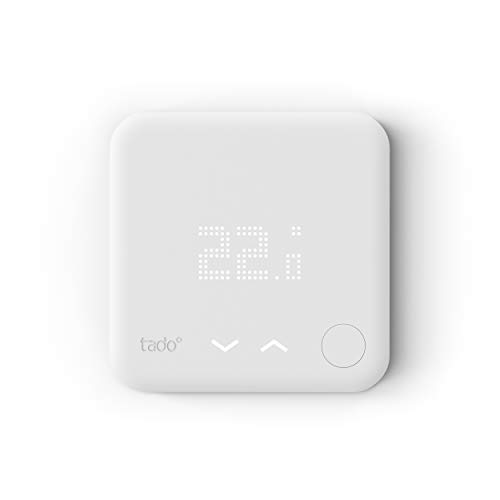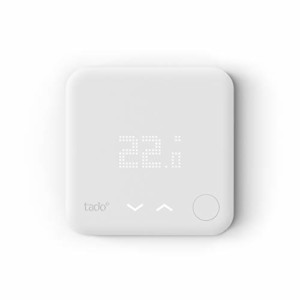 Do you know Tado °? The German company has developed one of the best connected thermostats of the market: the Tado ° V3 + !
Connected, this smart thermostat lets you control your heating wherever you are with the tado ° app on your smartphone and get a clear overview of your climate history and energy savings made every month.
In addition to a daily comfort of use, a connected thermostat is above all an essential element in order to reduce energy consumption and, in this, it is probably the most essential home automation device of our connected homes. Compatible with 95% of central heating systems, it can be installed very simply and very quickly without having to call a professional.

Thanks to its intelligent skills, Tado ° V3 + allows you to perform many intelligent programming and automation based on a geolocated weather with particularly interesting features such as the open windows detection. Of course, it is also compatible with Amazon Alexa, Google Assistant and Siri via HomeKit, so you can easily adjust the temperature with a simple voice command.

€189,90
In stock
3 new from € 189,90
May 21, 2022 2:35 a.m.
Not available
May 21, 2022 2:35 a.m.