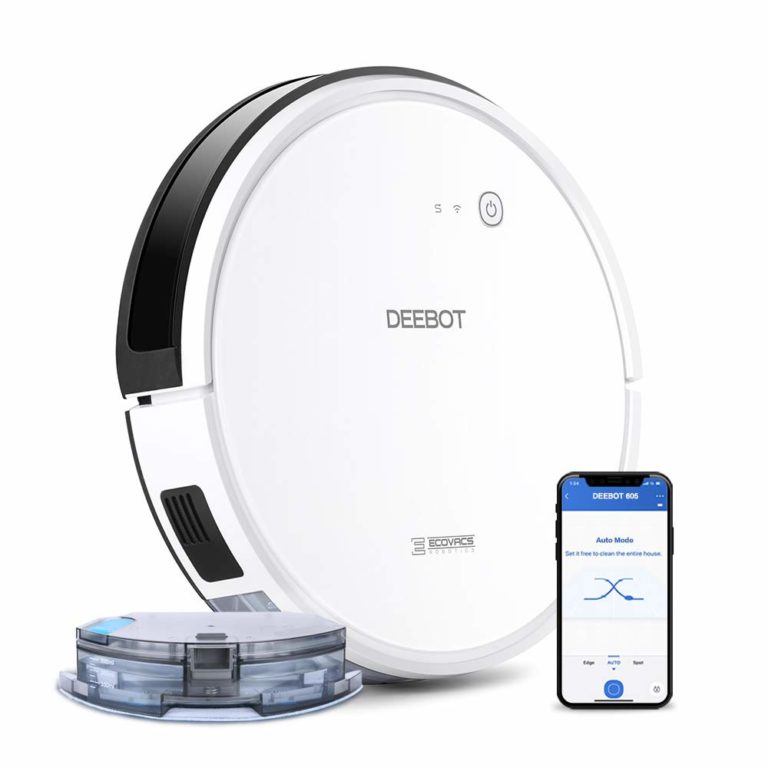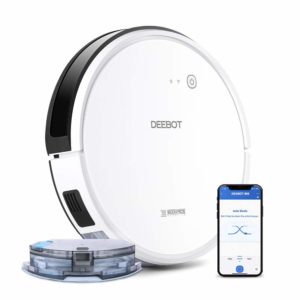 Our many robot vacuum tests proved it to us: Ecovacs is a benchmark brand in the robot vacuum sector.
Today is Deebot 605 which we are going to tell you a little about. If you want to spend less time cleaning without spending a fortune, this is indeeda model this robot is made for you.
The Deebot 600 series indeed present a lot of quality. Although they are not equipped with a laser rangefinder, their intelligent cleaning procedure in systematic back and forth allows them to go everywhere and their max mode not to leave anything on your tiles, parquet floors, carpets and rugs. It has indeed two side brushes and a central V-shaped brush to better dislodge dirt encrusted in carpets or stuck to hard floors.
Comes with two tanks, one to collect dust and the other to store the water needed for washing the floors, theEcovac's Deebot 605 is a 2-in-1 robot capable of vacuuming, but also of washing floors.
Of course, like any self-respecting robot vacuum cleaner, it is equipped with anti-collision sensors infrared, a bumper, and of anti-fall sensors allowing him to avoid in particular running down the stairs. Equipped with a 2600 mAh Lithium-ion battery, the Deebot 605 offers 110 minutes battery life and its height of only 7.9 cm allows it to easily pass under virtually any furniture.
Finally, this robot can be controlled very simply via its application or by voice thanks to simple voice commands Alexa.
Marketed from 319 €, the
Deebot 605 now benefits from

44% discount

placing it at

very competitive price of 179.98 €
, that is a 44% reduction allowing you to save 139 €! A hot promo not to be missed!