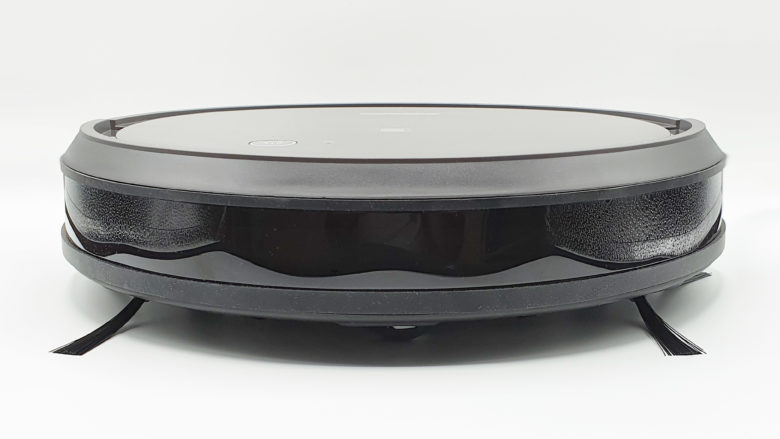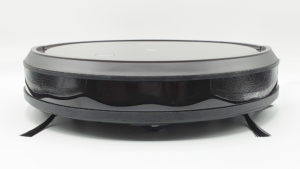 Because not everyone wants or the means to spend more than 300 € in a robot vacuum, Ecovacs Robotics has developed an entry-level that is also very interesting for small budgets: the Deebot 502 !
A perfect first robot to familiarize yourself with connected household from your sofa! Equipped with many sensors preventing it from falling down stairs or not bumping into everything, the Deebot 502 offers technologies that make vacuum cleaners much smarter and stronger. Stronger, and yet smaller than average with only 7.9cm high for 33.2 cm in diameter. An ideal size that will allow it to fit under beds, dressers and sofas.
With 110 minutes of autonomy and an important 520 mL dust container, Deebot 502 goes almost everywhere and ignores the smallest spaces. Comes with a remote control, it is also controllable via the app Ecovacs Home and obviously the voice with Amazon Alexa ou Google Assistant.
Although it does not have a mop wash feature, the Deebot 502 had seduced us by its qualities of aspiration as of navigation. Systematic navigation, of course, but which nonetheless remains based on powerful algorithms which allow it to remember nothing!
Ecovacs vacuum cleaners are shipped from Germany and are therefore not affected by the restrictions on Amazon.
ECOVACS Robotics DEEBOT 502 Automatic Charged Silent Robot Vacuum Cleaner for Hard Floors and Carpets ideal for Animal Hair Programmable via APP and Compatible with Alexa
Refurbished from 1

August 9, 2022 18:45 a.m.