Amazon has just unveiled two new cameras: an indoor camera, known as Blink Indoor, but also a surprising outdoor model, BlinkOutdoor. Compatible with the in-house voice assistant, Amazon Alexa, these two new cameras take a bit of the design of the latest one, the Blink Mini indoor camera, but promise us better performance while remaining on the achievements that made the success of previous models. Exclusively, we offer you the very first images of the Indoor version before a full test in the coming weeks ...
Article updated on 25/09/2020 at 11:33 am: addition of links, cameras are now available in France.
€79,99
In stock
May 16, 2022 14:51 a.m.
€99,99
In stock
4 new from € 99,99
Refurbished from 1
May 16, 2022 14:51 a.m.
Blink Indoor: a new design for the indoor camera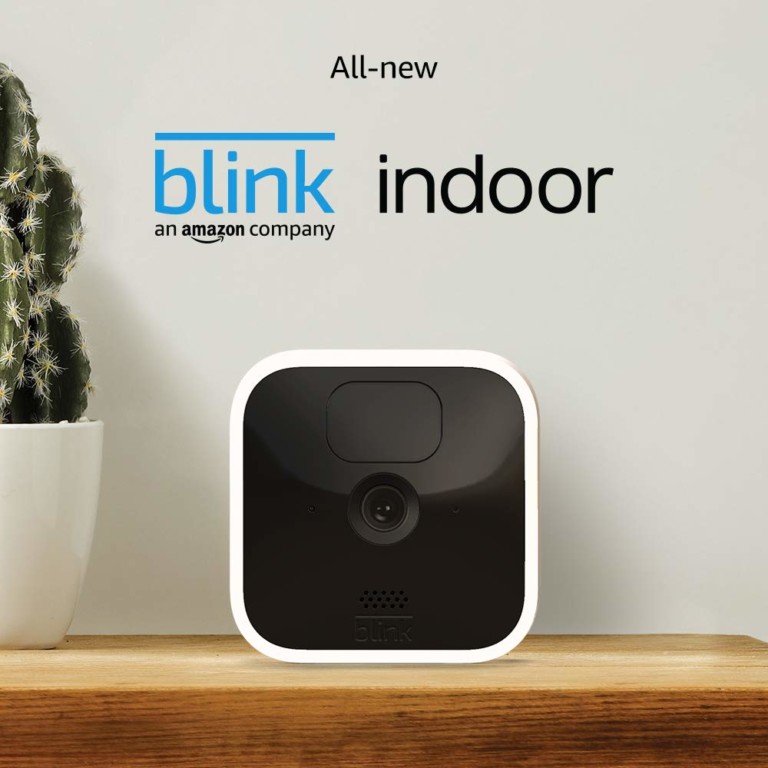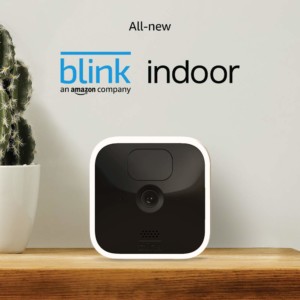 The named indoor camera Blink Indoor is intended to replace the first generation of Blink security system released in 2014 following a fundraising of more than one million dollars on the platform of crowdfunding Kickstarter. A model that had not changed since, while the brand bought in December 2017 by Amazon had already renewed in October 2019 its outdoor model with the Blink XT2 and more recently added to its catalog the little Blink Mini.
Taking up globally the very compact format of the previous model, the Blink Indoor has slightly changed its look and presents a family resemblance with the Mini, namely a white and black dress, in a slightly larger size since it measures 7.1 cm side product for 3.1 cm thick and only 90 grams batteries included (48 grams without).
Its front face, all in black, reveals in its center the lens of the camera now capable of capturing images in full HD 1080p up to 30 fps and, above, a brand new infrared sensor allowing the 720p HD night capture !
La Blink Indoor offers a field of 110 ° vision and is equipped with a LED indicator light - not physically deactivatable unlike the XT2 - as well as a system two-way audio with a microphone and a loudspeaker discreetly placed on the front.
At the back, we find roughly the first generation system which still contains the power supply produced by two 1.5V AA lithium batteries (provided) or a micro-USB port. Finally, the new camera closes with a large screw and uses the same fixing system as that of the Blink XT2 tested here as you can see in the exclusive photos below ...
€79,99
In stock
May 16, 2022 14:51 a.m.
€99,99
In stock
4 new from € 99,99
Refurbished from 1
May 16, 2022 14:51 a.m.
Blink Outdoor: the XT2 already "Has been" ?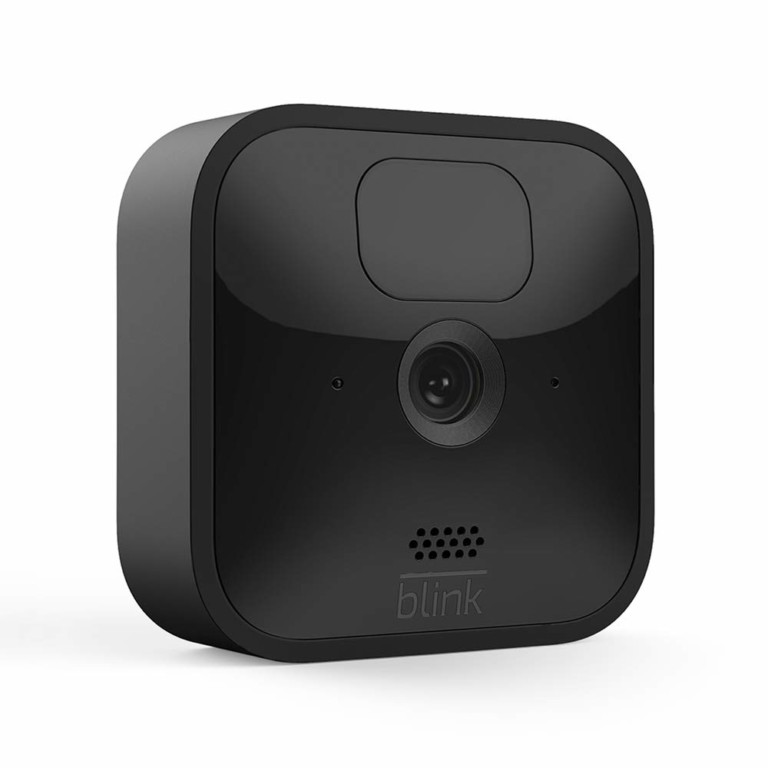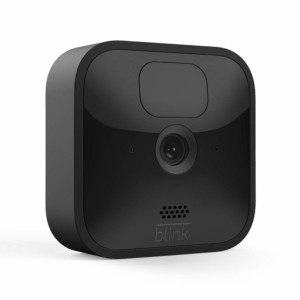 While Blink XT2 has not even celebrated its first year yet, here comes its replacement: the BlinkOutdoor.
Still wireless and powered by two 1.5V AA Lithium batteries, this new outdoor camera features exactly the design of its twin sister, except that it is entirely black. It therefore also measures 7.1 cm side product for 3.1 cm thick et 48 grams empty (90 grams batteries included).
Offering a 110 ° field of view, the Blink Outdoor is able to capture images in full HD 1080p up to 30 fps during the day and in HD 720p after dark thanks to sound infrared sensor new generation. She enjoys like her twin from two years of autonomy (based on 5 seconds of live view, 882 seconds of motion-activated recording and 43 seconds of two-way talk) and is used with the Sync Module 2...
La
new indoor camera Blink Outdoor
Is available on Amazon From
199.99 € the system with one camera
(109.99 € the additional camera). Very aggressive pricing for a compact, efficient and easy to implement solution. With significantly improved image quality and even better battery life, there is no doubt that these cameras will meet with great success!
Blink Sync Module 2: a connection bridge with local backup and compatibility Amazon Alexa
The Blink system remains on its achievements with a synchronization module as compact as it is efficient. Equipped with a USB 2.0 port now active, the Sync Module 2 now allows the local backup images captured by the cameras on a simple USB key (not supplied). A notable change in strategy for Blink, which previously offered an entire cloud for free and with no time limit. The one will remain available at the rate of 3 € / month and by camera, or 10 € / month for an unlimited number of cameras. An offer similar to its sister and competitor Ring.
Still compatible with the voice assistant Amazon Alexa, Blink Indoor & Outdoor cameras finally offer a live display on Echo Show and the possibility of arming or disarming the security system by voice ...