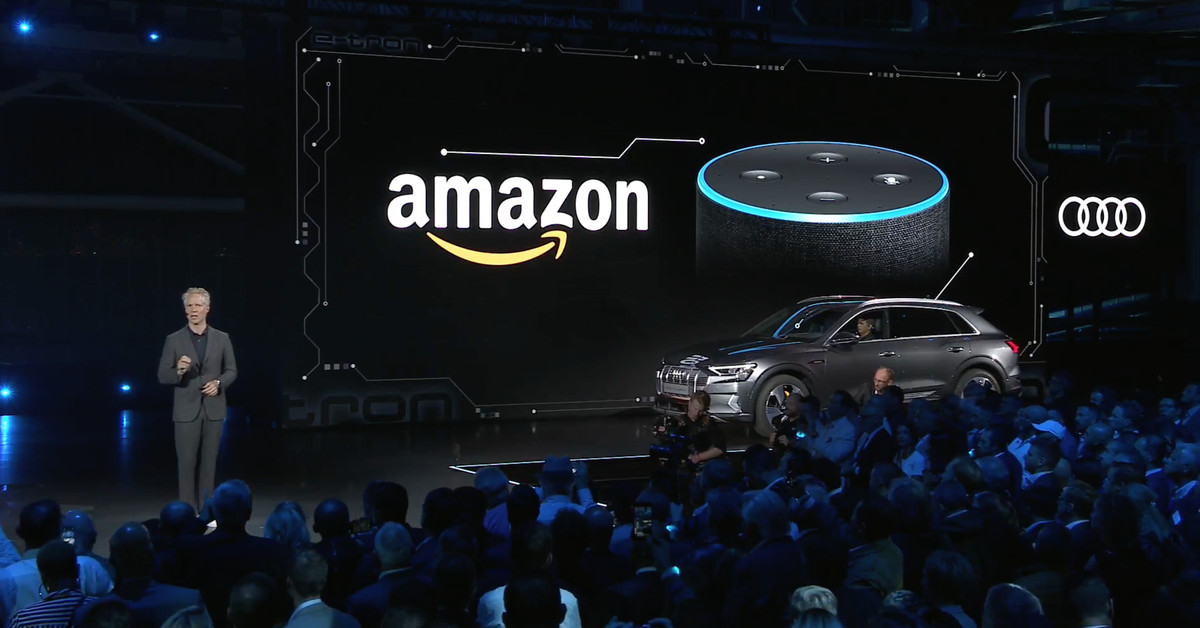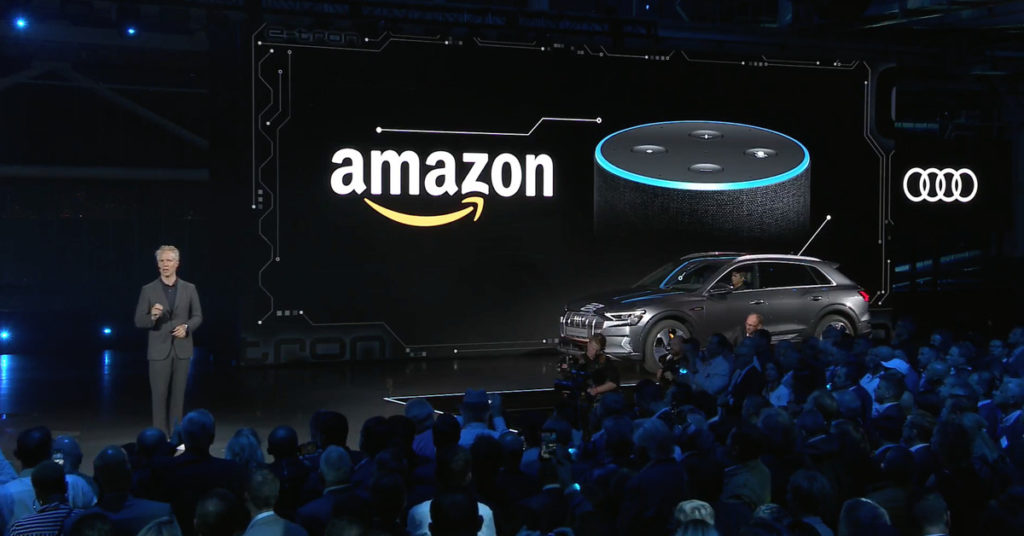 A little over a month ago, Amazon unveiled its SDK kit Alexa Auto allowing manufacturers to offer their customers a much more advanced integration ofAlexa. The Seattle firm, however, did not wait for this release to forge partnerships with car manufacturers including Ford, BMW or the Volkswagen group. It is precisely a mark of the latter, Audi, which today announces a complete and thorough integration ofAlexa in a new vehicle. Audi has indeed just presented its brand new Fully electric SUV, the Audi E-Tron, which will also be the very first vehicle from the high-end manufacturer to integrate our beloved Alexa, offering drivers many of the features that we are used to using on the Echo range.
After linking the car to your account Amazon, you can voice control the music in the passenger compartment, access weather information, add items to your to-do list or your diary, control all your compatible devices Alexa at your home, or do some shopping on Amazon.
Audi announces that all these features will be accessible without smartphone, which nevertheless means connecting your vehicle to the Internet. In its commercial, Audi shows a female driver activating Alexa by pressing a button on the steering wheel of the Audi e-Tron to ask it to start the music. Audi did not specify whether the activation ofAlexa can also be done using a wake word or if it is necessary to use this button. The E-tron isn't Audi's first vehicle to offer voice commands, its A8 already having one, but it clearly follows the growing desire of its customers to find their favorite assistant in their vehicle. the efforts of many other automakers including BMW, Ford, VW for the robust voice assistant and ecosystem ofAmazon Skills.
Audi's partnership with Amazon should moreover be perpetuated and not stop at the sole integration ofAlexa. Last week, we were able to discover the first sales of Seat vehicles - a brand of the Volkswagen group - with limited series. Amazon. In addition, the two companies have entered into an agreement which will see Amazon take care of the home installation of car chargers. to Reuters revealed that for around $ 1, Amazon can send you an electrician to install the charging equipment of your e-Tron at your home via its subsidiary Amazon Home Services.
The Audi E-tron will be available from mid-2019 with a starting price of $ 75 excl. Although it has yet to release exact figures, the manufacturer promises more than 795 km of range thanks to a 400 kWh battery, which would make it the second most powerful after that of Tesla's Model X 95D.