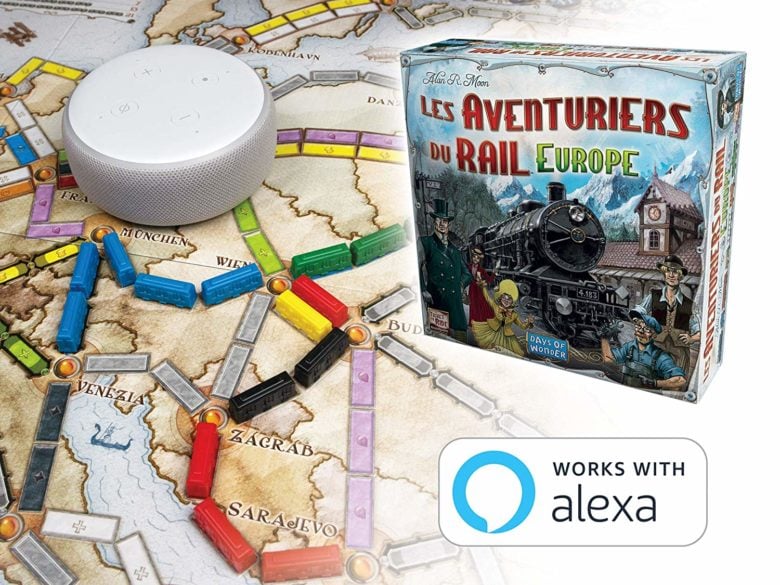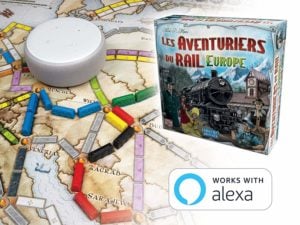 Hear, hear, good people! If you are Fan of board games or if you are still looking a Christmas gift idea for your children, Les Alexiens have unearthed an idea that is as fun as it is playful. And which, of course, will appeal to our dear Amazon Alexa.
You know Railroad Adventurers, a famous game by Alan R. Moore, published by the equally famous company Asmodee? Well, imagine that this game which has already sold more than 7 million copies offers a new interactive experience using your appliances Amazon Echo. Thanks to a skill, Alexa will play squarely with you, like a gamer, and even take matters into her own hands. Forget about cheating, you will not be able to do it backwards to your voice assistant who will keep the accounts and announce the results to you as and when.
Playable from two people, in addition to your favorite AI, the Adventurers of the rail games by Asmodee are available from 31.99 € single et 61.98 € with an Echo Dot for the European version et 38.00 € for the USA version only ou 67.99 € with an Echo Dot 3. A gift idea as nice as it is original that should find a place under many trees ... We will tell you more soon in a complete test.
35,99€
50,40€
In stock
41 new from € 34,11
Refurbished from 2
August 6, 2022 15:52 a.m.
38,80€
50,40€
In stock
35 new from € 38,80
August 6, 2022 15:52 a.m.
Not available
August 6, 2022 15:52 a.m.
Not available
August 6, 2022 15:52 a.m.