If the Aqara H1 switch is anything but new, the two letters EU - meaning Europe, you guessed it - should arouse your curiosity. Indeed, as Apple specialists in the Homekitnews.com website, the Chinese firm is preparing to market a new ZigBee switch without neutral Aqara H1 EU...
Aqara H1 EU: the switch without neutral ZigBee 3.0 arrives in France!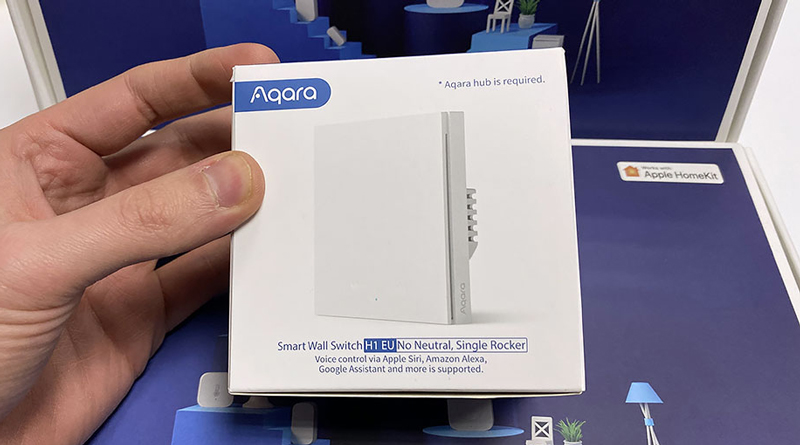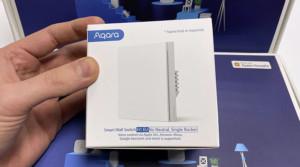 No scoop here, it's just an adaptation of the already well known single switch Aqara H1 and Aqara double wireless switch tested here.
So what's up? Well, Polish e-commerce site Alget.pl has left some photos in a new format lying around. 100% adapted to France and more generally to European recessed boxes! Indeed, you will not be without knowing that these are generally - but not always - round with us and - but not always also - wireless neutral ! Enough to give you some sweat during the installation ...
Aqara understood this well since the firm has adapted its model " global " to our market by offering a new version very logically called Aqara H1 EU without neutral. If it was already possible for you to use the battery-operated switches, you can now supply them directly to the mains, an undeniable plus.
Compatible with the protocol ZigBee 3.0, the new switches Aqara H1 EU are obviously designed to work with the latest gateway Aqara M1S EU and the very last Aqara M2 EU Version.
Of course, users of a Home Assistant home automation box, Jeedom or Domoticz, will also find their interest there thanks to Conbee keys ...
Where to buy Aqara EU hubs in France?
After much research, we only have one piece of advice: go to Domadoo ! With over 15 years of experience in home automation for individuals, this home-grown site undoubtedly offers the best prices on the local market ...
In addition, no need to explain to you that in these times of crisis, supporting French e-commerce is important! Otherwise, you can also get them directly from the source, Aqara having just recently launched a store. Amazon official.
And, finally, let's only forget the camera Aqara G2H ! With an original design, this very compact camera offers good image quality, two-way audio, very effective detection of movements and abnormal sounds, the possibility of leaving a video message, and above all integrates a ZigBee hub capable of directly supporting 32 devices and coordinate up to 64!
€57,33
€64,99
June 29, 2022 9:51 a.m.