Apple has just announced, during its WWDC21 conference, important news for the connected home. A multitude of updates from HomeKit, the home automation interface, are indeed planned this year… And the next! From Siri to HomePod Mini, via iOS 15, the announcements made portend a renewed interest of the Cupertino giant for the automation. Excellent news for users of products stamped with the famous apple…
HomeKit: Matter also counts for Apple
If the first of the name has never met the expected success, Apple surprised its world a few months ago with a version HomePod Mini. With a price positioning finally accessible to 99 euros (only?), The compact connected speaker clearly showed the company's intentions to relaunch itself in the world of connected home. The announcements made during the WWDC21 thus drive the point home with, in particular, the HomeKit and iOS 15 support for Matter in fall 2022.
The new Matter home automation protocol called to become universal will indeed be supported by the Home interface and Siri will now be able to control a large number of connected objects. Apple notably mentioned the Ecobee 4 thermostats, yale cameras or Logitech Circle, Yale smart locks, or the Aqara home automation. Good news for users of the voice assistant which, despite its age, lags well behind its competitors in the field.
€179,99
In stock
15 new from € 179,99
Refurbished from 3
May 20, 2022 22:52 a.m.
€226,36
€249,99
In stock
18 new from € 199,90
Refurbished from 1
May 20, 2022 22:52 a.m.
Not available
May 20, 2022 22:52 a.m.
Thanks to HomeKeys, for example, it will be possible to open a door equipped with a lock connected with an iPhone running iOS15. Apple TV can be used to monitor your home by directly accessing the cameras with a very successful interface allowing view multiple streams simultaneously. Supported doorbells and cameras will also receive a new parcel detection feature reminiscent of that ofAmazon and its subsidiary Ring.
Home Theater HomePod, SharePlay with AppleTV
Already unveiled earlier this year, the possibility of pairing two HomePod Mini for create an Apple TV home theater seems to be at the heart of the brand's strategy which abounds it with Siri voice commands.
Like what has already been possible for a long time to do with a Fire TV and Amazon Echo, Apple offers a new streaming experience with shareplay which will allow you to watch shows with your friends. In addition, a feature called Share with You allows you to view the content shared by friends on iOS15 or directly on AppleTV sa.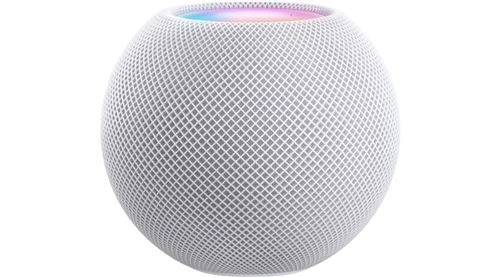 €199,00
In stock
Refurbished from 2
May 20, 2022 22:52 a.m.