She will not have the voice ofAlexa, you won't call it Alexa, but it will be your favorite assistant who will hide in her shadow. Amazon has just announced, on his blog, the launch of the program « Alexa Custom Assistant " which will allow various companies to personalize their voice assistant ...
Alexa Custom Assistant: open technology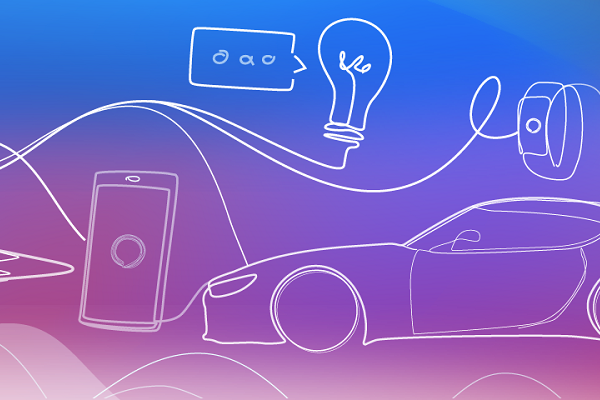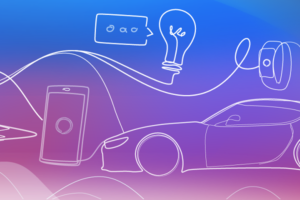 Amazon spear « Alexa Custom Assistant " for companies wishing to take advantage of the conversational intelligence of their assistant, but wishing to adapt it to their needs, not to say make it up to their image. A kind ofAlexa white label which will allow various builders to change the activation word, personalize your voice, and provide other features specific to the uses of their products.
Amazon specifies that "To create natural vocal responses, each brand will be able to choose its own voice. The voice science experts atAlexa will guide them through the recording process and develop voice using advanced machine learning algorithms. Finally, developers will be able to take advantage of the predefined capabilities ofAlexa such as local search, weather, timers and alarms, to further speed up time to market. "
The interest is quite obvious and the many advantages for companies whose artificial intelligence is not generally the core business since they will be able to more easily update their assistant and will benefit from the permanent improvements ofAlexa. "Voice assistants have become an essential part of the in-vehicle customer experience, and automakers are increasingly looking for opportunities to differentiate themselves using this channel."says Matt Arcaro, analyst at IDC. Alexa Custom Assistant will indeed be a particularly interesting solution for car manufacturers wishing to bring innovations to their customers without having to ensure long development cycles and make heavy investments.
Assistants able to cooperate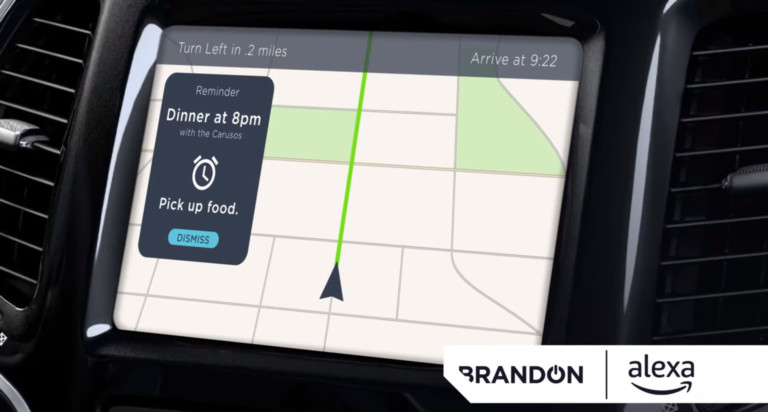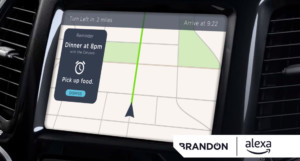 Another interest, and not the least, the assistants will be able to collaborate since they will use the same platform. In a video (see below), Amazon reveals us a typical cooperation between Alexa and Brandon, the voice assistant of a car manufacturer. If the latter, in the male voice, is not able to answer, he automatically triggers Alexa that responds to the query. Conversely, if you make a request for your car at Alexa, Brandon takes over!
The result is a practical and intuitive experience that offers the combined advantages of the two assistants, while allowing the automaker to continue to imprint its brand image in the minds of its customers.
https://youtu.be/tmuGQjZcn2w
Fiat Chrysler embarks on the adventure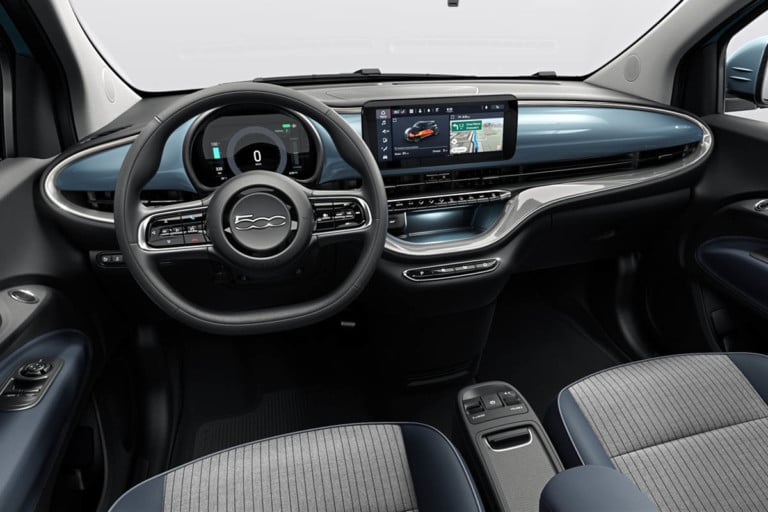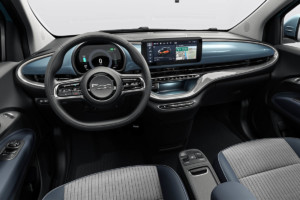 Fiat Chrysler Automobiles (FCA), which recently announced the arrival ofAlexa on his electric FIAT 500, will be the first automaker to use Alexa Custom Assistant in order to integrate a powerful voice assistant on its vehicles. "Our customers expect easily connect to their digital lifestyle wherever they go and today we have responded by delivering new smart experiences based on world-class voice AI technology fromAlexa », said Mark Stewart, COO of FCA North America, before specifying to wait "Looking forward to expanding the partnership with Amazon and the integration ofAlexa Custom Assistant " in their Uconnect 5 system.
A wait that shouldn't be long, Alexa Custom Assistant being available since yesterday everywhere Alexa is supported, even in France!