If you are subscribed to Amazon HD Music, you may have noticed, in recent days, the discreet arrival of a whole new format: the3D audio ! A few months after switching to Ultra HD music, the preferred streaming service for users ofAlexa now offers an innovative and immersive format that should satisfy the most demanding ears.
What is 3D audio?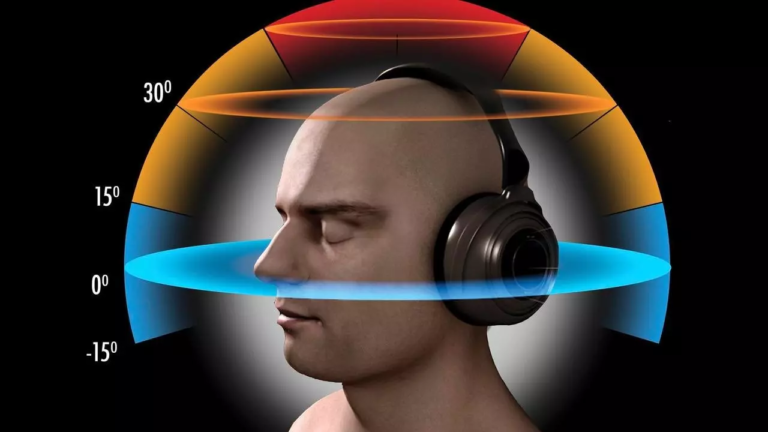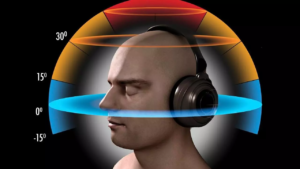 THE3D audio is a immersive sound technology which makes it possible to transform listening through headphones, in the passenger compartment of the car, or even at home on high-resolution speakers, by simulating listening "Live". During capture, many microphones are placed 360 degrees around the source in order to recreate a sound universe closer to reality.
The idea is to trick the brain into giving it the impression that sounds are coming from different places, from different distances, and not just from the right or the left.
To do this, the mastering will focus on:
La spectral variation which allows us to determine if the sound is coming from behind, from above, etc.
Le time lag which helps us to know if the sound is coming from our left or our right.
La intensity variation which allows us to assess how far away the sound source is.
Different tracks will therefore be mixed to create a binaural sound composed of different channels, with a slightly different tone of a few dozen Herts on each, causing the brain to specifically position each sound for a multidimensional audio experience. 3D audio will thus redefine the sound space by bringing breadth, clarity and depth to the music scene. We perceive each instrument in more detail, as if we were on stage. It is particularly striking on symphonic music where one almost has the impression of taking the place of the conductor.
How to listen to 3D audio on Amazon Music?
To take advantage of this immersive format, you obviously need an HD subscription. Indeed, audio formats lossy (MP3, AAC, apt-X…) are unsuitable for 3D reproduction because the frequencies essential to the spatialization of sound are destroyed by compression. Only the audio formats lossless such as the FLAC offered by Amazon HD Music can therefore stream 3D audio files.
Amazon HD Music today offers more than 70 million titles recorded in lossless and has a growing catalog of 3D music with thousands of titles mastered in Dolby Atmos et Sony 360 Reality Audio.
What devices to use?
To enjoy 3D audio, you obviously need the right equipment. For users ofAlexa, the ideal equipment will therefore be the loudspeaker Amazon Echo Studio which allows you to read3D audio and even take advantage of HD or Ultra HD videos also available with the subscription Amazon HD Music.
€129,99
In stock
May 24, 2022 20:50 a.m.
€199,99
In stock
May 24, 2022 20:50 a.m.
Amazon specifies that equipment supporting the format Sony 360 Reality Audio are also compatible, we think in particular of the two new speakers Sony SRS-RA3000 and SRS-RA5000 which, in addition, can be integrated into a multiroom Alexa.
€364,10
€400,00
In stock
3 new from € 364,10
May 24, 2022 20:50 a.m.
€649,99
In stock
May 24, 2022 20:50 a.m.
For listening with headphones, you can in particular turn to headphones Sony WH-1000XM4 and its predecessor XM3, or to headphones Sony WH-1000XM3.