A supermarket with Alexa as a shopping assistant in each department? This is the not so far-fetched idea of ​​the e-commerce giant which has just opened, this week, a store Amazon Fresh where her voice assistant is an integral part of the shopping experience. A beta giant that allows Amazon to test in real situation various solutions such as Echo Show kiosks and the famous connected shopping carts called Dash Carts ...
Alexa as a shopping assistant
Imagine yourself driving your car connected to Alexa, on the way to the supermarket. As you listen Amazon Music thanks to your Auto Echo, you suddenly remember that you run out of BBQ sauce and interrupt the music by simply saying « Alexa, add BBQ sauce to my shopping list » while getting your things ready while your autonomous car parks on its own ...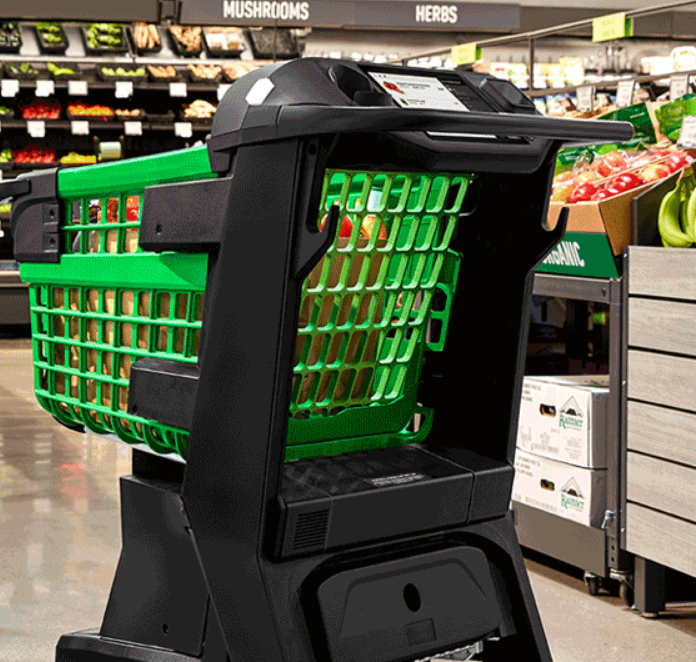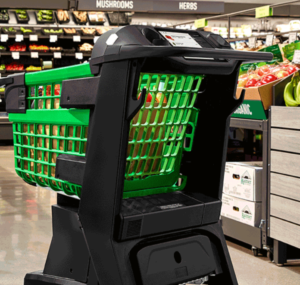 Once in the supermarket parking lot, you take one of these new Dash Carts and you walk into the store. Your shopping list is displayed on your shopping cart. Practice!
And here is the tour of the famous BBQ sauce ... But how to find it in the middle of the hundred references available? It's simple, just ask the column Echo Show at the head of the gondola et Alexa gives you precisely its location in the radius. Awesome!
Once placed in your cart, the sauce is automatically added to your basket Amazon and you don't even have to checkout, everything will be debited directly from your account. Fast!
But this is still fiction, or almost ... Yes, almost, because the e-commerce specialist is currently testing all this life-size in its brand new Amazon Fresh in Woodland Hills, in California. In this supermarket of the future, Alexa and Echo connected speakers are ubiquitous and scattered all over the place. From connected screens Echo Show answer customers' questions about where to place items or provide suggestions on what to prepare for a particular meal.
Each device is specialized in a field and relies on a non-personalized version of the voice assistant. No need to identify yourself, Alexa answer.
Amazon Fresh: the Dash Cart or shopping cart of the future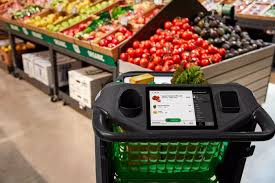 But how does the assistant ofAmazon does she know what you need? This is where the Dash Cart comes in. Thanks to a QR Code, Alexa synchronize your shopping list and displays it on the cart screen. Packed with sensors, it can then identify what you place in it, update your list and you display the amount in real time of your shopping cart.
When you leave, all you have to do is borrow a Dash Carts Lane which will finalize your purchases in two steps, three movements, without you having to take out tickets or bank cards, everything being automatically debited from your account Amazon. Discount coupons are automatically applied, the system is completely frictionless and offers intuitive operation saving you valuable time.
With the takeover in 2017 of the American organic brand Whole Foods Market for $ 13,7 billion (€ 12,2 billion), Amazon surprised by attacking large-scale distribution and now clearly shows its intentions: unify traditional commerce and e-commerce. If its detractors will not fail to underline a risk of hegemony, the company being often qualified as dangerous as it becomes sprawling, Les Alexiens see it above all as a response to the needs of consumers of the future and an idea bordering on genius!