It is an idea often evoked, sometimes even already applied, by the members of our community dedicated to Alexa : install a wall shelf allowing you to control your connected home. A real home automation hub for our homes, this tactile and graphic interface allows you to control everything with your finger and eye. Yes Amazon has already updated the graphical interface of its Echo Show to offer this possibility, it remains nonetheless perfectible and sometimes impractical to use on a daily basis, which the teams of the e-commerce giant seem to have noted. As revealed in fact Bloomberg, Lab126 fromAmazon would work on a new device Amazon Echo intended to be hung on the wall ...
An Echo Show wall tablet to control your home automation Alexa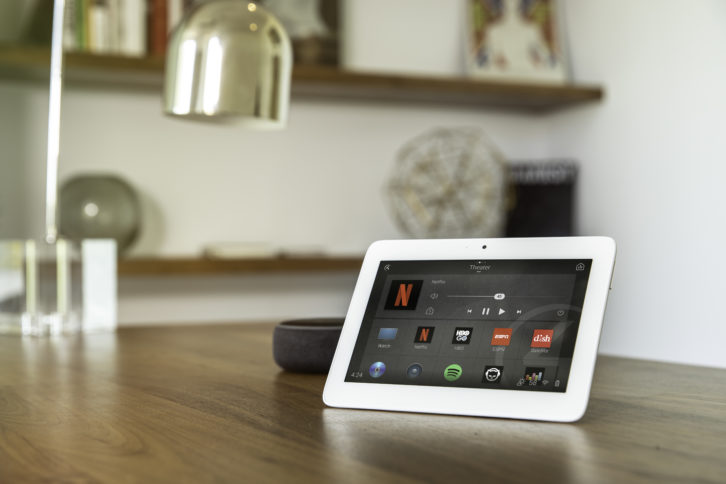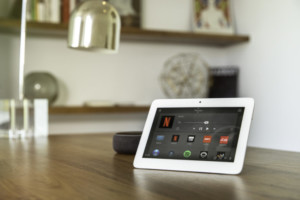 According to Bloomberg who quotes employees ofAmazon on condition of anonymity, the wall shelf Amazon Echo under development within Lab126 would take the form of a 10 or 13 inch touch screen to be fixed to the wall and would act like a real home automation control center allowing its users to control lights, smart locks and other devices at your fingertips. The screen would obviously integrate the voice assistant Alexa and would be equipped with microphones as well as a camera that can be used for video conferencing, but also to monitor your home as proposed in the new Amazon Echo show 10.
An idea that is reminiscent of the solution proposed by Control4, unfortunately quite expensive, which acts as a kind of home hub very easy to use. A system familiar to all users of home automation software such as Jeedom ou Home Assistant who enjoy designing their own graphical interfaces. However, this is far from being within everyone's reach and obtaining a result that is both functional and aesthetic is ultimately rather rare.
According to the finance specialist, Amazon would plan to offer this device by the end of 2021, or even 2022, obviously depending on the progress of developments. The price of this wall shelf Alexa would be understood between 200 and 250 dollars. Information not denied, but that the spokesperson for the Seattle giant refused to comment.