Amazon yesterday presented its new range of compatible devices Alexa, a veritable avalanche of Echo devices that we were talking about in outline. Among them, a device still unavailable in France particularly caught our attention: the brand new Echo Show. And the least we can say is thatAmazon has not done in half measures with this new opus of a type of device that only the firm of Jeff Bezos offered until then.
The announcement, in recent months, of "show mode" and a dock for Fire tablets had left us fearful of an outright abandonment of the model. Nay! Amazon has completely revised the one who, until then, presented himself as the highest model of range of Echo devices.
A new design more attractive than ever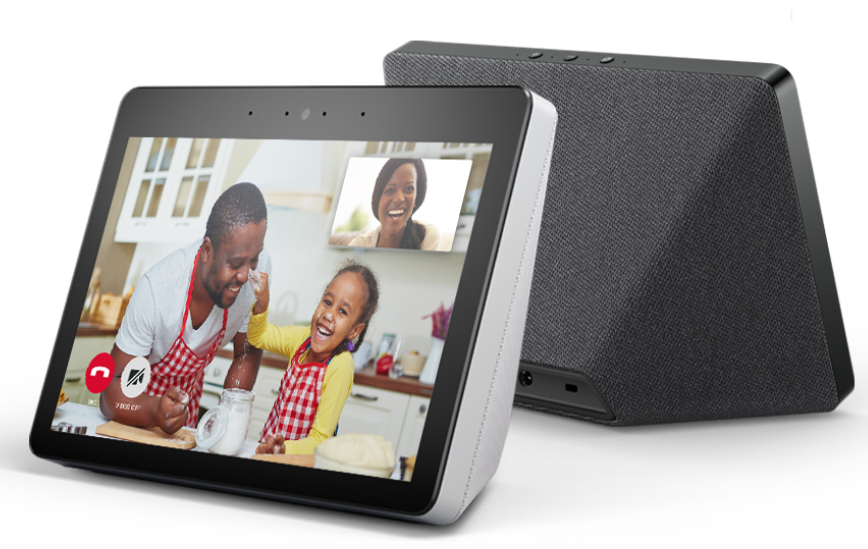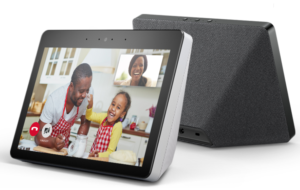 If the features and the 7 ″ screen of the first Echo Show were attractive, its rather particular design was still quite divisive. Some thought it was great. Others just awful. Its small size made it a nice object, but ultimately not very harmonious, especially because of the rather unsightly grid located below the screen which hid two speakers with honorable performance.
This second generation is beautiful. At first glance, it's the "wow" effect! Its completely revised design now integrates it perfectly into the Echo range. What is striking is the place given to the screen which now occupies almost the entire front panel. We almost believe we have a Fire tablet placed on an inclined support. Equipped with a 10.1 ″ LCD with a resolution of 1280 x 800 and a definition of 720p, the screen may not be as good looking as the 1080p offered by Lenovo, but the improvement is substantial compared to the first generation.
As for the back, it is very beautiful and this time it will fit perfectly into a contemporary decoration. All draped fabric, like its little brothers, its rear box is further from being empty! Two two-inch speakers are housed there, as well as a bass "radiator", offering a power of 10W. Amazon promises very clearly improved sound qualities and has even demonstrated it live. The result is quite impressive! As for the microphones, there are eight of them and have been further improved to be able to hear commands even at a high volume level.
But that's not all! So let's take stock of these new features ...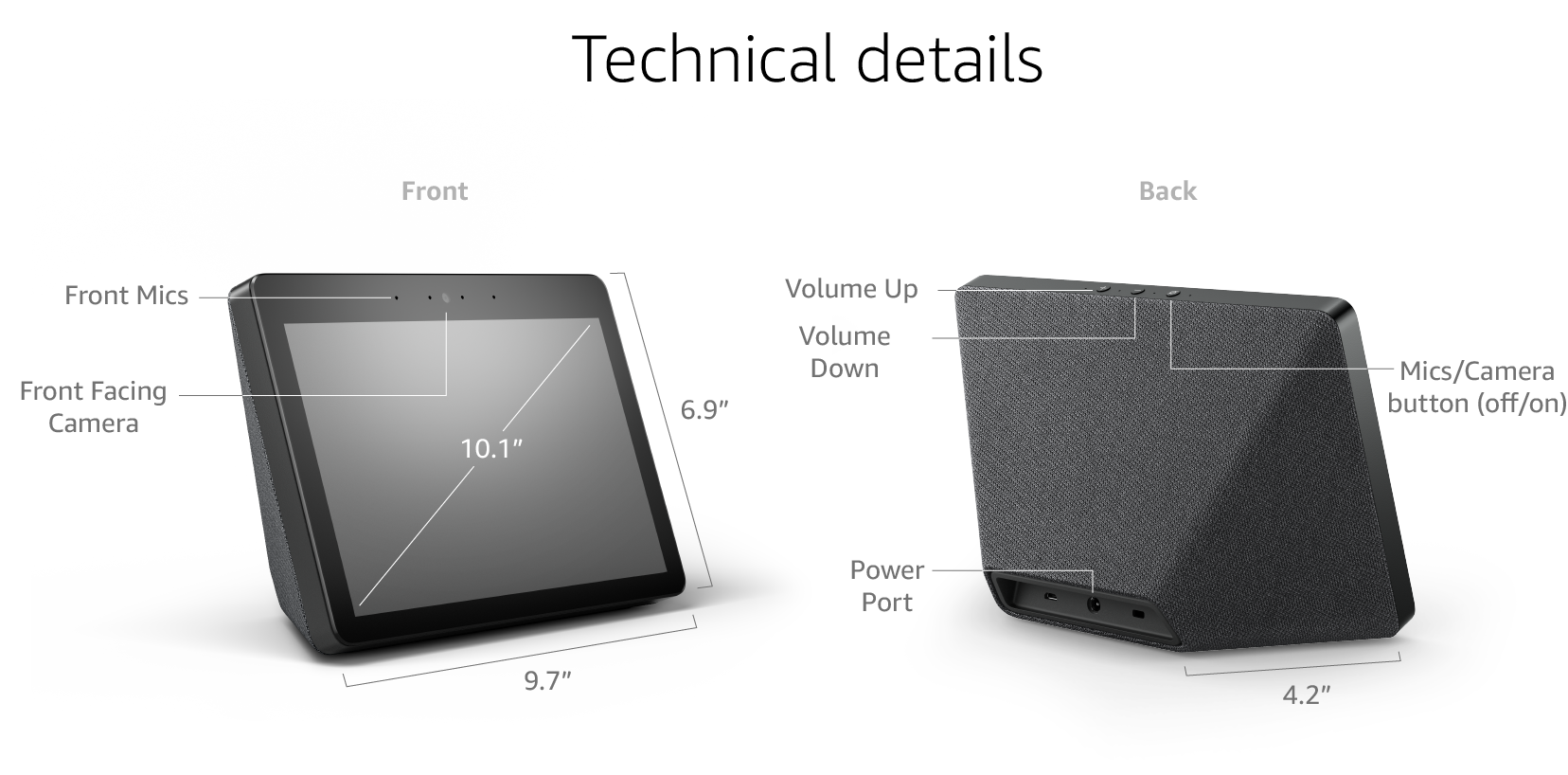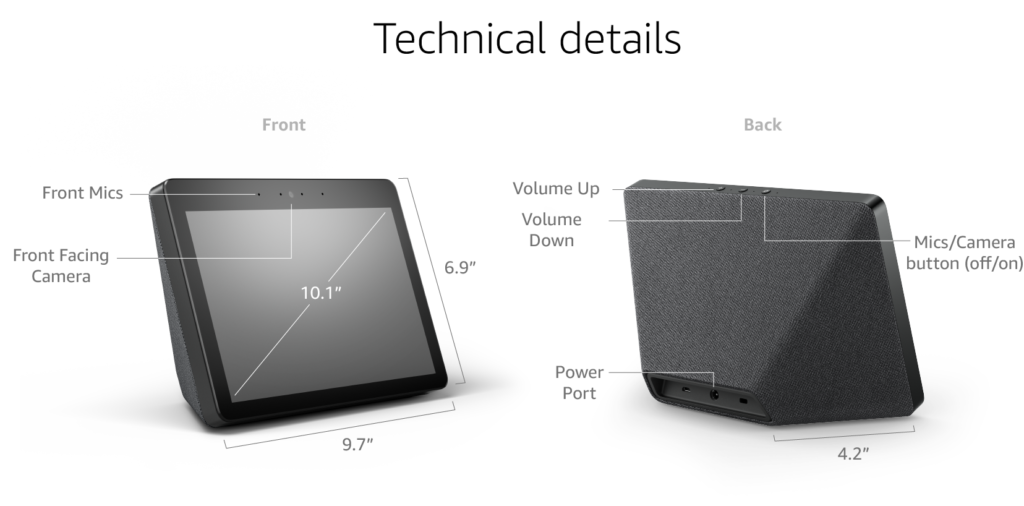 Echo Show is full of new features
Besides its more than attractive new design, Amazon offered a lot of new products to Echo Show and in particular a hub ...
Hub zigbee
Like Echo Plus, Echo Show is now the nerve center of your connected home thanks to the integration of a Zigbee hub that will allow you to easily operate a large number of connected objects. Amazon promises to improve its system of routines.
Skype integration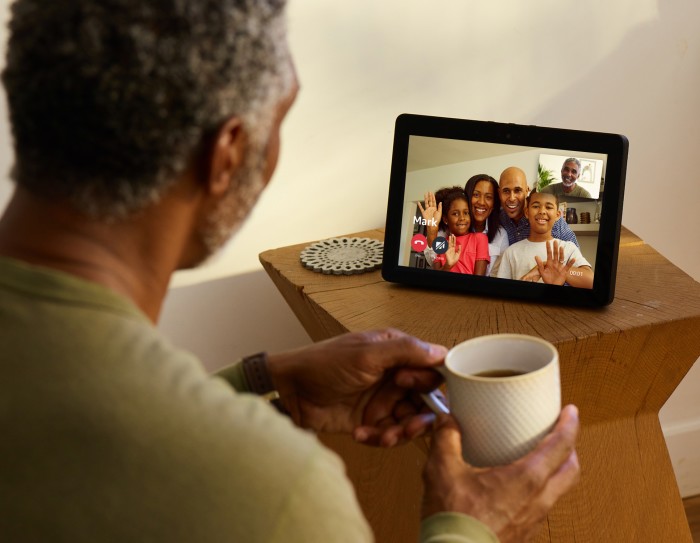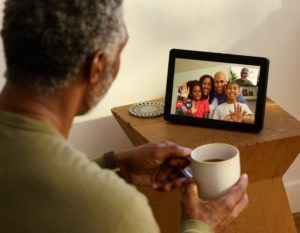 In addition to viewing video streams from your security cameras or your Ring video doorbell, the screen and its 5MP camera already allowed you to make calls through the app. Alexa. Unfortunately, in France in any case, it is still difficult to find correspondents and to really take advantage of this functionality.
Suffice to say that the integration of Skype, which can easily be explained by the partnership forged with Microsoft, is excellent news. Competitors may cringe, and in particular Google, which will no longer be able to block YouTube from Echo Show users.
The return of YouTube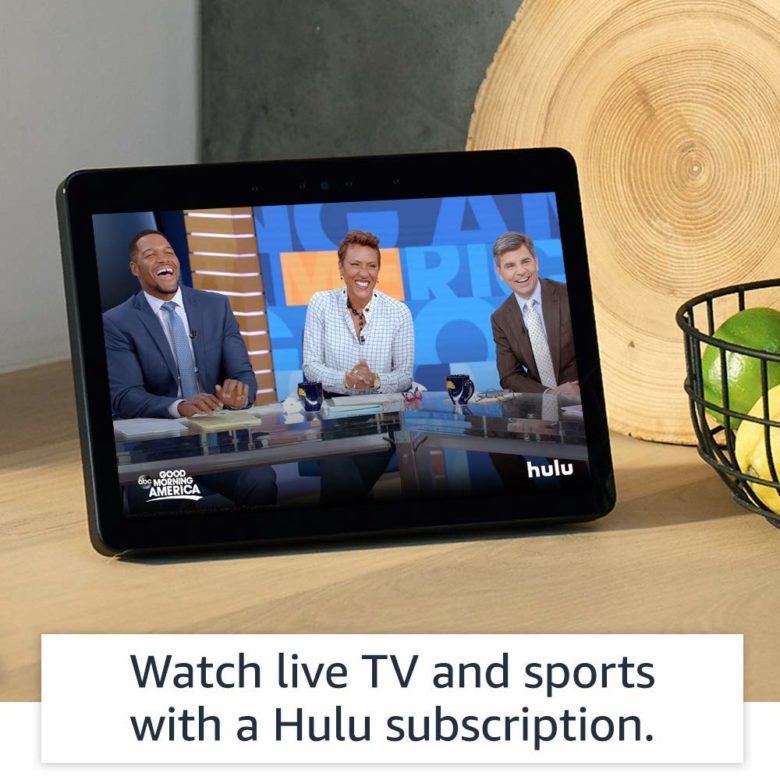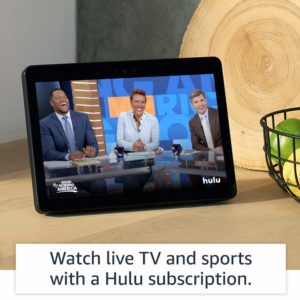 Following the lack of "fair play" from Google, which had decided to block access to YouTube to users of Fire TV and Echo Show, Amazon had chosen to withdraw Google Home products from its platform. The start of a cold war where the victims were once again the users.
Amazon, who has never ceased to be unfairly criticized for the lack of this feature, has decided to use trickery and to offer its "show mode" and therefore to the two generations of Echo Show a real Silk house browser, but also Firefox support, making it possible to access the largest and most famous streaming site in the world: YouTube.