Amazon yesterday unveiled a host of new products in its ranges Amazon Echo, Fire TV and Ring. Presented by Dave Limp, Senior Vice President ofAmazon Devices & Services, the event of the year was not without surprises, starting with announcements concerning the eco-responsible approach of the Seattle firm ...
Amazon goes green: renewable energies and carbon neutrality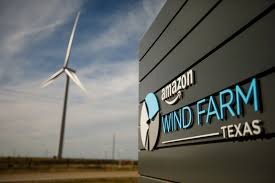 From The spheres, the magnificent ultra-modern and ecological head office ofAmazon, Dave Limp began his speech with an update on the ecological ambitions of the company, which renews its desire to achieve carbon neutrality in 2040. But, well before this deadline which may seem somewhat remote, the Seattle firm will rely on 100% renewable energy in 2025, within five years then.
An ambitious project which relies in particular on a clean energy production with, for example, wind farms such as its Amazon Wind farm in Texas, but also on eco-responsible technological products that meet the criteria of the Climate Pledge Friendly label ...
The Climate Pledge Friendly label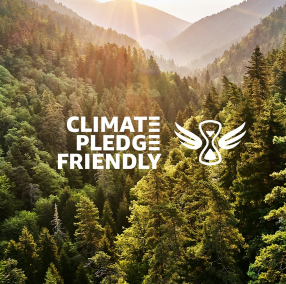 Announced the day before, Climate Pledge Friendly is a new program to help customers choose more sustainable products. Those ofAmazon will now see this label on more than 25 products that have obtained one or more of the 000 sustainability certifications that help preserve nature and fight against global warming.
In order to instill momentum, Amazon leads the way by affixing for the first time the Climate Pledge Friendly label on the fourth generation of its speakers Amazon Echo as well as on his new Fire TV Stick.
New Echo devices… responsible!
Dave Limp's teams focused on the two main phases of a product's life: its design and use by the customer.
The design of new devices Amazon Echo and Fire TV now relies on 100% recycled fabrics, 100% recycled aluminum, and 30 to 50% recycled plastics. Packaging will not be left out with the elimination of more than 9 million plastic bags and the use of 100% wood fiber from sustainably managed forests. So the fourth generation Amazon Echo and the new Fire TV Sticks will be the first to receive the Climate Pledge Friendly label.
The second phase, the use of the product, has also been the subject of an in-depth study which shows that 50% of the product's carbon footprint comes directly from its use. Amazon therefore decided to bring a new low consumption mode to all of its Echo and Fire devices. The new ones, of course, but also the old ones who will benefit from OTA updates allowing them to benefit from this « low-power mode" page (in French).
More Amazon goes even further by promising to offset 100% of consumption of all devices sold by reinjecting the equivalent in green energy. Finally, the e-commerce giant will offer its customers a Energy Dashboard allowing to know precisely the energy consumption of its speakers as well as of its connected objects… We will come back to this.
88,99€
99,99€
In stock
August 10, 2022 16:15 a.m.
Not available
August 10, 2022 16:15 a.m.
Not available
August 10, 2022 16:15 a.m.