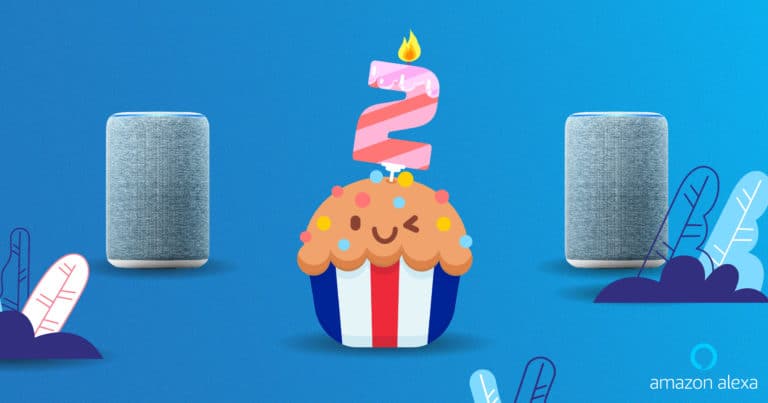 It's almost the birthday ofAlexa ! You did not know it? Indeed, Alexa officially saw the light of day in France almost two years ago, exactly on June 13, 2018.
Besides, you just need him « Alexa, when will your birthday be? " and, after having reminded you, she will suggest that you set a reminder so that you do not forget to wish her well in due time. Not crazy, the wasp!
In order to celebrate with dignity, Amazon offers his Echo 3 connected speaker at just € 59.99. This third iteration of the Echo device which alone symbolizes Alexa delivers rich, warm and powerful sound at a rock-bottom price. An ideal product to discover the voice assistant ofAmazon as you will see ...
Amazon Echo 3: powerful, enveloping sound in a compact size
Using the same design as its predecessor Echo Plus, Echo 3 is a seductive speaker able to blend into any interior. Chez Les Alexiens love it! Its curves are harmonious, its finishes are exemplary and its upper part, in plastic to the touch soft, is in harmony with the finish: white for the sand and blue / gray fabrics, black for the heather gray and anthracite versions.
If the third generation ofAmazon Echo did not really shake up the codes of the range, the loudspeaker has nevertheless benefited from a more than interesting move upmarket since it uses the acoustic architecture of Echo Plus: two premium speakers with an Dolby sound, a 76 mm woofer and a 20 mm tweeter, which allow you to experience a 360 ° audio experience with crisp vocals and dynamic bass.
To find out more, find our
full testAmazon Echo 3
and you will know everything about this attractive connected speaker with Alexa !