A few days before its event Devices & Services 2021, Amazon sell out from today its Pregnant Amazon Echo and its Fire TV streaming devices. The opportunity to equip themselves at low prices before the probable arrival of new products which will necessarily display higher prices.
Echo Flex at 14.99 €
Are you looking for a discreet booster speaker? Echo Flex, the most compact speaker Alexa, should satisfy you ... Especially at this price! Ideal for equipping a hallway, a garage or even a kitchen, it allows you to benefit from the voice assistant in all the rooms of the house ...
Echo Dot: 3rd or 4th generation
For young and old alike, Echo Dot is the must-have speaker for users ofAlexa. Very compact, Echo Dot 3 (see test) is more economical, but for only 8 euros more, you can acquire its very latest generation EchoDot 4. It's up to you, but opting for the latest generation still seems wise to us ...
Echo 4: the 3rd generation of the iconic speaker Alexa
All the media now agree to say it: it is the speaker connected with voice assistant presenting the best quality price report of the market ! As we explained to you in our test Amazon Echo 4, this new opus from the iconic speaker ofAmazon ticks all the boxes: ZigBee hub for the connected home, rich and powerful stereo sound, cute design… In short, it has it all.
Echo Show 5 model 2021: the same, just better!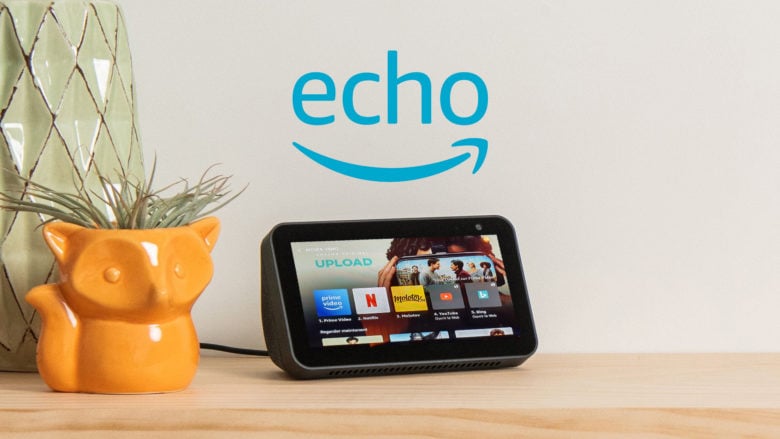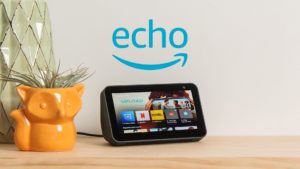 A speaker Alexa with a screen, it's much more practical than you might think. On a bedside, Echo Show 5 is ideal thanks to its smart wake-up features that allow you to wake up gently and even to music.
With its 5.5 ″ screen, the most compact of connected screens easily finds its place anywhere and allows follow the lyrics of your favorite songs on Amazon Music, from program alarms and timers, to watch news or trailers, to consult weather and traffic before going out, and much more ...
Echo Show 8: two generations to choose from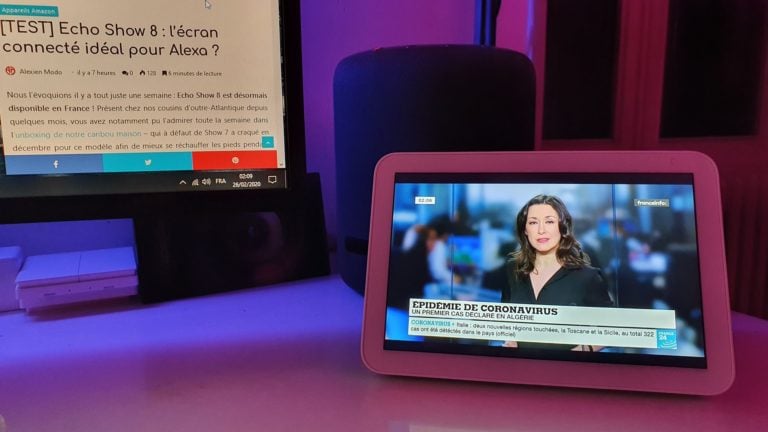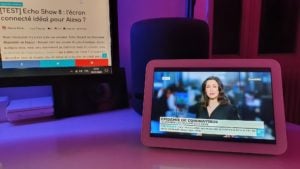 With Echo Show 8, your voice assistant can do even more! Thanks to its 8 ″ HD screen and richer stereo sound, Alexa can help you manage your day at a glance ...
Use video skills, control your home automation with your fingertips thanks to the "Connected home" interface, watch the info on Molotov.tv, Franceinfo or even BFM TV, discover the best films and series on Prime Video and Netflix...
Echo Auto: get on board Alexa by car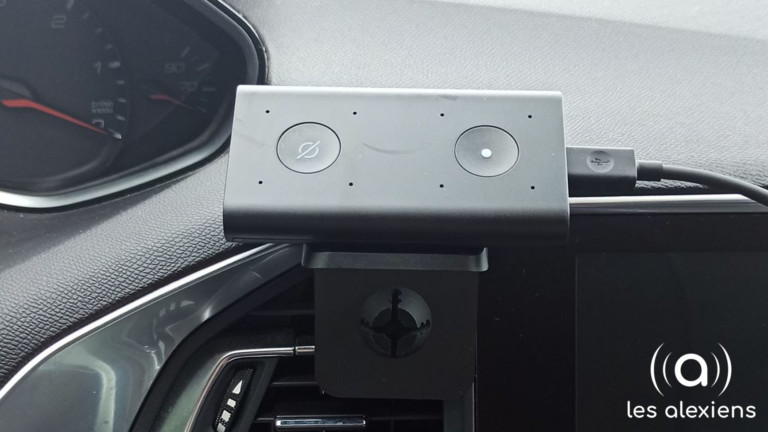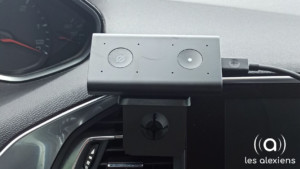 Amazon Echo Auto allows you to use your voice assistant even in your car!
Thanks to 8 microphones and long-range technology to reduce ambient noise inherent in driving, Auto Echo Even hears you when there is music, when the air conditioning is on and when the road is noisy.
With the voice commands Alexa, you can stay focused on the road and simply ask it to play your streaming content on Audible, Amazon Music, Apple Music, Spotify, Deezer or radio stations from around the world thanks to TuneIn.
Fire TV: streaming according to Amazon
A few weeks before the arrival of the Ligue 1 on Prime Video, buying a Fire TV streaming device is definitely a smart idea! Inexpensive basic, they are in addition to -33% on the occasion of the summer sales ...