According to Bloomberg, Amazon would work hard to create a whole new Echo device, a more high-end version of its connected speakers, and its Lab126 would already have made good progress on its famous Vesta project… A news that should delight music lovers and high tech enthusiasts.
After having conquered more than 63% of the voice assistant market in the United States according to EMarketer, the e-merchant is constantly improving its range Amazon Echo and to improve its voice assistant, which is being installed on more and more products, and in particular soon on all computers with Windows 10… We take stock of the noises in the corridors before the eagerly awaited announcements of the Amazon Devices Event scheduled for September.
Amazon Echo : a premium speaker for music lovers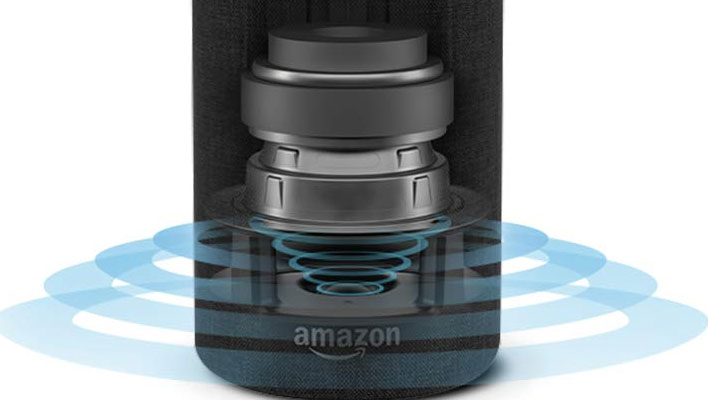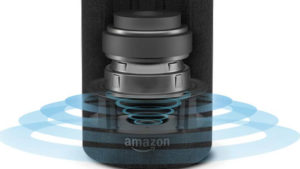 Since the beginning of the adventure Alexa and the release of the firsts Echo smart speakers, Amazon is constantly developing and improving its products. If the third generation of speakers brought notable sound level improvements, a premium device is still missing from the range, a segment nevertheless occupied by sound specialists Sonos with its Sonos One, Harman Kardon with his Allure speakers, or even Bose and its Soundtouch.
While Google offers its Google Home Max and Apple its HomePod, it lacks a sort of "Echo Max" device to truly appeal to all consumers. Certainly, Alexa is now on-board amps Yamaha MusicCast or Denon X series, but as Free's choice to have its player with Alexa by Devialet, sound quality is an important criterion for consumers today.
An Echo speaker with premium sound to compete with Sonos, Bose or Apple
According to Bloomberg, still, this Echo Premium speaker would have like its illustrious ancestors a cylindrical design, but would embed many more speakers and in particular four directional tweeters, enough to hope for a powerful stereo sound. An outing that would be accompanied by a new Hi-Fi offer on Amazon Music which would make it possible to take full advantage of lossless music from the French streaming service Qobuz who should soon land on Alexa.
In addition, the Seattle giant would also plan to unveil a pair of wireless headphones equipped withAlexa which could even take the form ofa real robot with the Vesta project.
Vesta: a robot Alexa developed by Lab126 ofAmazon
If you are one of our loyal readers, you have probably heard of the Lab126, the research and development center ofAmazon based in Sunnyvale in California, and his top secret Vesta project which would aim to give legs to Alexa, or at least to make it mobile.
According to recurring rumors for a year, the Vesta robot could thus arrive at the end of the year and assist us in our daily life by carrying out tasks that are still simple, but undoubtedly very practical. Alexa would then become a real domestic robot capable of moving, a Amazon Echo mobile equipped with cameras that would follow us everywhere in our homes, enough to frighten the most techno-skeptical but to delight Alexians.
"People familiar with the matter believe that the Vesta robot could be a kind ofAlexa mobile, accompanying users to parts of their home where they do not have Echo devices ", noted Bloomberg a few months ago.
The web was also set ablaze following a tweet from Jeff Bezos joking about the idea ofa robot vacuum cleaner Roomba topped with a first-generation Echo Plus, seeing it as a sort of teasing for Vesta.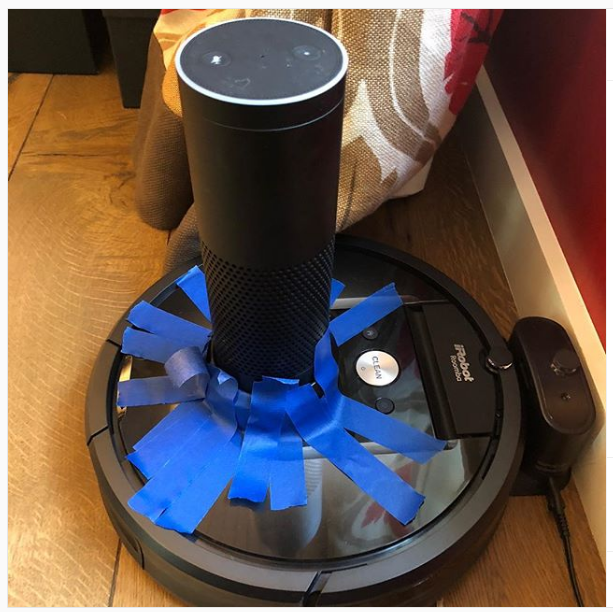 While waiting for the official announcements ofAmazon, the editorial staff remains on the lookout for news page Amazon Alexa and invites you to react to this news on its Facebook group dedicated to Alexa.