While the marketing of its Echo range is off to a flying start in France, Amazon has just announced a new service dedicated to hotel professionals: Alexa for Hospitality. Much more than a skill, this service is intended to be an extensive personalization ofAlexa which will allow the voice assistant to transform into a virtual receptionist.
After taking place in our homes and offices, Alexa is therefore invited during our travels and holidays. For hotels, but also vacation rentals and other reception facilities, this new serviceAmazon aims to dust off the customer experience and increase employee productivity.
Alexa or the revival of room service?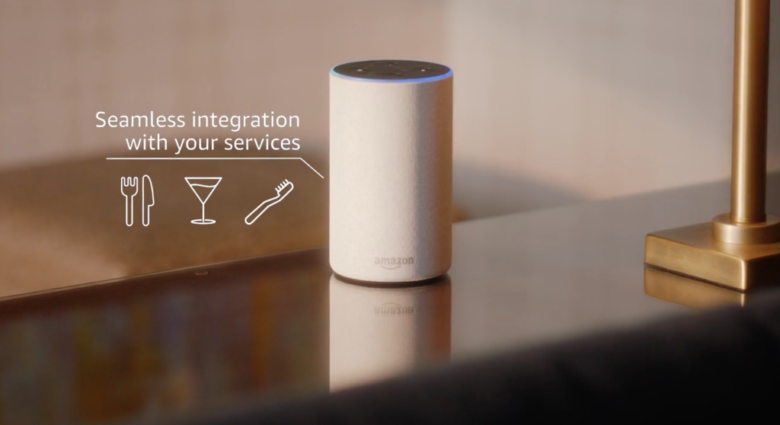 Pool hours, lighting or air conditioning control, room cleaning, room service and concierge… The way customers can use Amazon Echo will depend on the wishes of the hotelier. They will thus be able to activate dedicated skills and personalize them thanks to a back-office entirely designed for them.
"Customers will be able to call on Alexa to order through room service, make a request to housekeeping or contact the concierge for dinner advice without even having to pick up the phone "says the company, which already works with a famous luxury hotel group .
Alexa available this summer in Marriott International hotels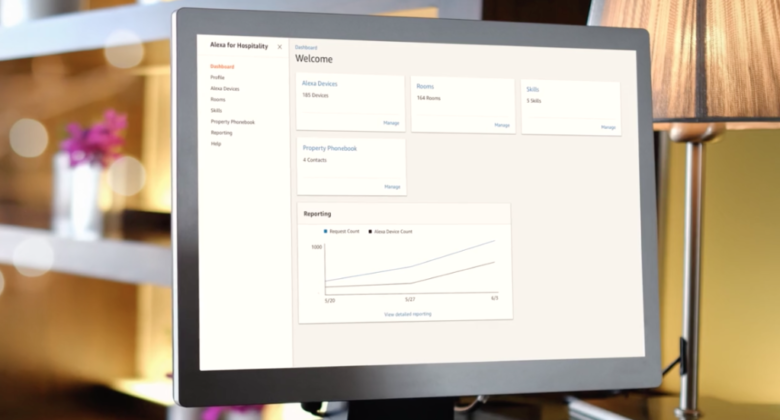 "For many years, Marriott has innovated for its customers, and we are delighted to be among the first to provide the service Alexa for Hospitality, "said Jennifer Hsiek, vice president of customer service at the hotel.
As of this summer, Marriott and Aloft hotels, Westin Hotels & Resorts and St Regis Hotel & Resorts will be equipped with fleets of devices from the Echo range.
"Marriott Hotels customers, in establishments where Alexa for Hospitality will be deployed, will be able to take advantage of the partnership with TED by asking Alexa to broadcast a TED Talk on mindfulness, creativity or leadership, "says the e-commerce giant.
Un Amazon Echo "Marriott Edition"
Anxious to stick as well as possible to the image of each brand, Amazon will offer its customers a fully personalized device. Yes Amazon has not yet communicated on the type of device deployed, it should be the same devices as those already marketed, except that they will be "customized" according to the wishes of the hotel group. So we immediately think of Echo that it will be easy to transform into a luxury device by offering him a high-end dress.
It remains to be seen which French group will position itself first to offer an innovative experience to its customers!