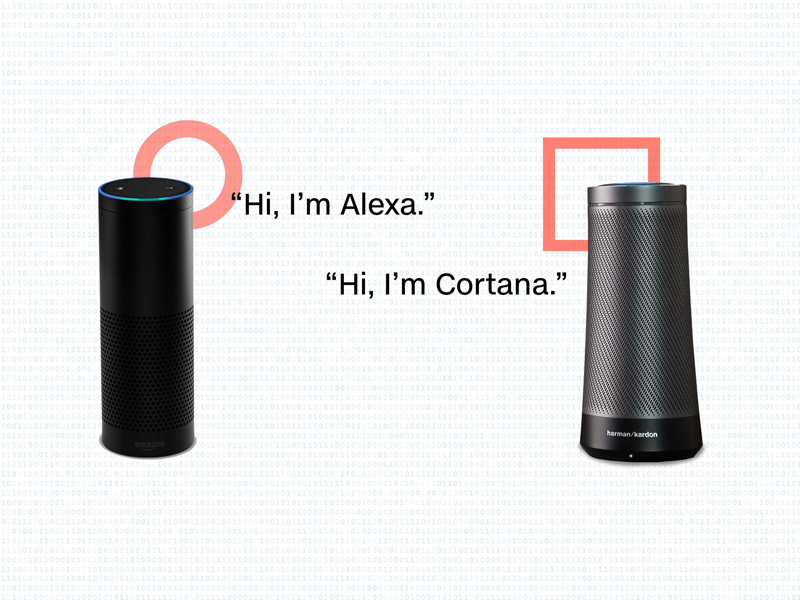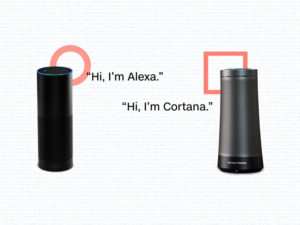 Announced last year, the partnership of the two American giants seems to be lasting and leading to an increasingly advanced integration of their voice technologies. Should we expect, in the long term, a real fusion of these vocal interfaces? The question needs to be asked.
Since a year, Amazon and Microsoft are indeed working to make their platforms compatible and complementary. Posted a few days ago, a new joint press release reports significant progress on this point, Alexa now available on Windows 10 or Harman Kardon connected speakers, and Cortana accessible thanks to a skill on onboard devices Alexa and in particular the range Amazon Echo.
On an Echo speaker, just ask Alexa to open Cortana with the phrase " Alexa, open Cortana "and vice versa on a computer running Windows 10 to say" Hey Cortana, open Alexa ».
If the procedure still lacks a little fluidity, the two vocal assistants not being strictly speaking integrated into each other, we can only congratulate ourselves on this promising collaboration which opens up more than interesting perspectives. Alexians expect a lot from the possibilities offered by Cortana in terms of research. This is indeed one of the weak points ofAlexa against its Mountain View competitor. The ability to do effective research and get relevant answers through Bing could also be a new lease of life for Microsoft.
Anyway, we can only congratulate ourselves on this fruitful collaboration between the two Seattle giants.