At Les Alexiens, we have a real passion for robots. Normal, you will tell me, since we already live on a daily basis with an AI, or even one or more household robots. Today, it is a little known, but attractive brand that we invite you to discover with its brand new robot: 360. Behind this brand is the company Qihoo 360 Technology Co. known for its antivirus (360 Safeguard, 360 SAFE Mobile), its browser (360 Browsers), but also its smartphones and video surveillance cameras. For some time, the brand has therefore diversified by offering household robots, like Xiaomi for example, while relying in particular on the powerful Chinese e-commerce platform. Gearbest to market them.
360 S7 Vaccum Cleaner: a pleasant design
The design of the 360 S7 will probably remind you of the robot vacuum cleaners from Xiaomi. Not very surprising, in fact, when you consider that very few brands manufacture their robots themselves. Yes Ecovacs Robotics ou Neato manufacture their own robots, we explained to you that OEM / ODM is actually the main activity of the Taiwanese company proscenic. It is easy to imagine that the same subcontractor is behind these brands, but this does not bode well for the quality of a very pleasant robot, or even the fact that the company itself is obviously working on its own algorithms.
Le robot vacuum cleaner 360 S7 So looks a lot like the very last Roborock S6. White too, it presents at its top a laser rangefinder like the best robots on the market, which promises in particular a smart mapping. Let's take a look at what 360 promises us in the program ...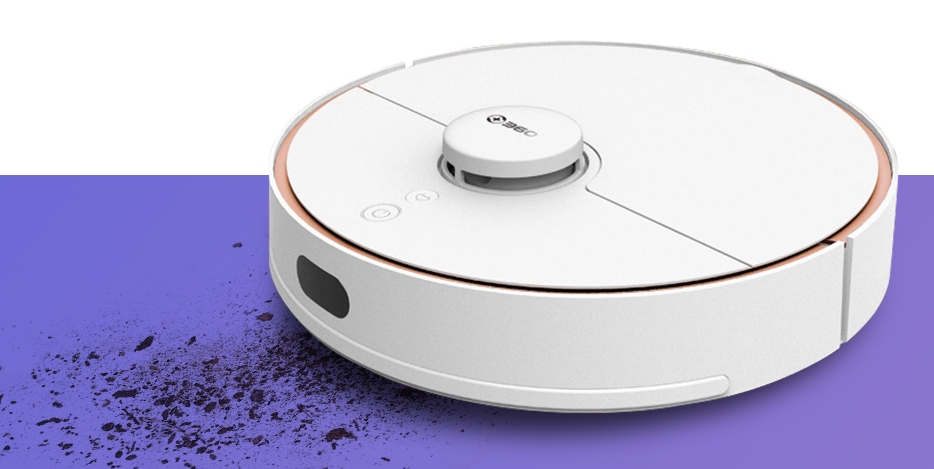 360 S7 vacuum robot: the promise of efficient cleaning at a competitive price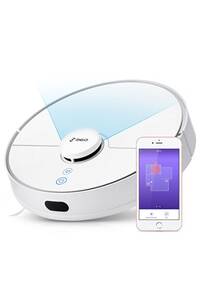 Equipped with LDS Lidar, the 360 ​​S7 is based on an algorithm of SLAM mapping allowing him to make a precise plan of your accommodation directly and therefore to know precisely where it is located. Contrary to Proscenic 800T, for example, it should therefore immediately find its way back to its base as does the excellent Deebot Ozmo 900 from Ecovacs. Better yet, the latter is able to store up to seven different plans in his memory, but also to set prohibited areas.
Equipped with the now classics infrared sensors allowing modern robots to avoid falls and collisions, this vacuum robot offers a suction worthy of the best with up to 2000 Pa (which would allow it to suck up metal balls) without making too much noise (65 dB announced) and is able toidentify rugs to apply more suction, but also to avoid cleaning them with plenty of water when it is equipped with its water tank.
Boarding a 3200 mAh battery, 360 S7 traffic 120 minutes of autonomy allowing you to cover up to 180m² ! The icing on the cake that will not fail to attract your full attention: this robot is compatible Amazon Alexa. We will also make sure to test it as soon as its skill is available on the French version of our favorite voice assistant.
In the meantime, you can pre-order the 360 ​​S7 robot today on Gearbest.com with our special code allowing you to acquire it at 359.99 € only. An excellent deal knowing that this robot will then be marketed at the price of About 419 €.